Record Books being dusted off in the UK
Statisticians and practitioners of the dismal science known as economics put their slide rules aside yesterday and came up with the following from the UK record books: April saw an increase in economic output of 27.6% from April 2020; last month saw the Bank Of England raise its forecast from 5% to 7.25% UK economic growth in 2021: that represents the fastest economic growth since 1941 when Britain was re-arming to start the fight back against the Axis powers in WW2; this growth followed a drop of 10% which was the largest in 300 years. GBP/USD unmoved at 1.4170.
Exports rose at the highest rate since 1980 in May up 51.3% from a year previously. As in all economies these groundbreaking stats are shrugged off by the market as 1. They are from an extra ordinary halt in economic activity in 2020 and 2. They are expected and therefore fully discounted. Japanese CPI rose 0.1% in May, the 10 year bond yield is targeted at 0.00 by the Bank of Japan and the policy interest rate is expected to remain at -0.10%.
Not much for the market to get its teeth into yesterday and the output can be summed up as follows: a firm rebound in 2021 economic activity expected; the outlook is cloudy due to the pandemic; financing costs remain stable; the EUR FX rate will continue to be monitored. This did nothing for EUR but what strengthened the USD initially was the dramatic 5% rise in US CPI year on year to May. The Fed maintains that it's temporary. The market has the largest short position in US Treasury bonds since 2018 so a clear indication that it is unconvinced by the Fed but the Equity markets indicate that they would like to be convinced. €/$ recovered to 1.2180. The S&P closed at an all time high at 4239.
Signs of an easing yesterday when the US dropped sanctions on a few individuals and companies leading to suggestions that this heralds a wider move towards the lifting of US sanctions on Iran. The US was at pains to say that these moves were by OFAC and not the US government presumably to maintain pressure on Iran in advance of the impending nuclear talks. The oil market skittish on those rumours.
The band made their 4th Number 1 hit with I'm Your Boogie Man this day in 1977 having variously served up disco, funk, pop and blue eyed soul to their audiences. The band sold 100 million records and Harry Casey now aged 70 has "found the answers having gone really crazy on drugs" and, having worked through it with rehab, therapy, thought and prayers has (still) a net worth of USD 15 million. I'm Your Boogie Man is about a DJ at a Miami radio station and there is a lot more of it but no need to show it here as the words are multiple repetitions of the below. What it lacks in lyrics is made up by KC and The Sunshine Band's delivery(honestly)-here it is:
I'm your boogie man that's what I am
I'm here to do whatever I can
Be it early mornin' late afternoon
Or at midnight it's never too soon
To want to please you to want to please you
To want to do it all all for you
I want to be your be your rubber ball
I want to be the one ya love most of all, oh yeah
I'm your boogie man I'm your boogie man
Turn me on
I'm your boogie man I'm your boogie man
Do what you want
I'm your boogie man I'm your boogie man
Turn me on
I'm your boogie man I'm your boogie man
Do what you want
Have a Great Weekend!
Discussion and Analysis by Humphrey Percy, Chairman and Founder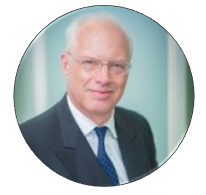 Click Here to Subscribe to the SGM-FX Newsletter