The Asian Development Bank has announced that for the first time in 60 years the 45 nation region will enter a recession and its economies will contract by 0.7% this year. The West can only look on with envy especially given that the ADB has also announced that Asia will rebound strongly next year and grow by 6.8%. That means that over the 2 year period, Asia will grow by 6% from 2019. While of course there are marked discrepancies between the countries: China will grow by 1.8% and India will contract by 9%. While regionally positively anaemic by Asian standards maybe, for the rest of the world it looks like a thoroughly creditable performance.
Some readers will associate 16-09-92 with Mr now Lord Norman Lamont the then UK Chancellor of the Exchequer being reported as singing in his bath that evening. Others will not have a clue as to why that might be newsworthy! What happened that evening was that Norman Lamont appeared outside the Treasury and announced that the UK was no longer a member of the Exchange Rate Mechanism or ERM. The day had started with official interest rates at 10% and GBP under sustained selling pressure. Rates were raised to 12% at 1030 a.m. and then later in the day were promised to move to 15% the following day-GBP continued to be sold. That evening the ERM experience was over, rates were back to 12% and Norman Lamont was on his way home to sing in his bath. The UK market opened the next day with interest rates moving back down to 10%. So in the space of 24 hours interest rates had moved a cumulative 10%. And what about GBP? Against the USD GBP had begun September 1992 at 2.0002 but by 1-10-92 it stood at 1.7505 and by 2-11-92 at 1.5363.
Pop pixie fans from 1977 will recall the elfin faced lead singer from T. Rex who came to a much too early end aged 29 on Barnes Common, SW London when a car in which he was travelling hit a tree this day 43 years ago-Minis in those days had not received the more recent BMW strengthening and design treatment. Ironically Marc Bolan, credited for pioneering the subsequent 80's glam rock wave, was terrified of driving and refused to learn, thinking himself safer as a passenger. T Rex had a big following who sported their idols' uniform of tie dyed t shirts and 28 inch flared loon pants. That plus the stack heeled Chelsea boots made any dancing other than moody swaying especially hazardous. A firm T. Rex fans favourite was 1972 song Metal Guru:
Metal Guru is it you, Metal Guru is it you
Sitting there in your armor plated chair, oh yeah
Metal Guru is it true, Metal Guru is it true
All alone without a telephone, oh yeah
Metal Guru could it be you're gonna bring my baby to me
She'll be wild you know a rock and roll child, oh yeah
Metal Guru has it been, just like a silver-studded sabre-tooth dream
I'II be clean you know pollution machine, oh yeah
Metal Guru is it you, Metal Guru is it you
Oh yeah, oh yeah, yeah, yeah, rock!
You had to be there…honestly!
Discussion and Analysis by Humphrey Percy, Chairman and Founder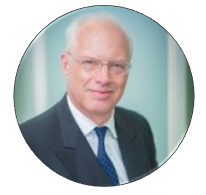 Click Here to Subscribe to the SGM-FX Newsletter