This is the technical term for the Federal Reserve reducing its $9 trillion balance sheet of Treasury Bonds by allowing bonds to mature and not replacing them. That process starts today and the implications are both uncertain and will be carefully watched. The last time the world's single largest holder of US Treasury bonds reduced its balance sheet was in 2019 and that led to a spike in short term interest rates. EUR/USD 1.0715
With sky rocketing prices, a timely reminder of how a litre of unleaded today comes to more than £1.70: Wholesale Petrol 44%; Fuel Duty 31%; VAT 17% and the balance of 8% split between Delivery, Bio Fuel and Dealer Margin.
Oil WTI $ 118.
With unemployment at 35% in Q4 2021 and the economy in poor shape, the latest unemployment and trade releases were watched with an even greater level of attention than they normally command. The SA government benchmark 2030 bond now yielding 9.69%. USD/ZAR 15.65.
With just 3 weeks to go until the first Glastonbury Festival for 3 years, the excitement is mounting with the full line up now announced. While not claiming to have our corporate FX finger on the pulse of what constitutes major signings for the Glasto organisers, the names are to say the least to us a bit ho hum: Sir Paul McCartney's voice will be (further) stretched and Noel Gallagher's mature band (enough said) will have to hope that senior pop royalty Diana Ross manages to lift the occasion . What with yurts, mindfulness and a certain maturity, it's all a long way from the early 1970's, a single stage, crystals, kaftans and lots and lots of mud. GBP weaker on all this with GBP/USD 1.2580- unless of course it's down to the growing number of bearish GBP analyst reports released this week. Joss stick anyone?!
Sgt Pepper's Lonely Hearts Club Band; Good Morning, Good Morning:
This album by the Beatles manages the unusual feat of a double entry since it was released as a CD 20 years after its 1967 release this day in 1987; if that was not enough it was then re-released this day in 1997 to mark the 30th anniversary of its release and managed to reach Number 47 in the charts.
Good morning
Good morning
Good morning
Good morning
Good morning, ah
Nothing to do to save his life call his wife in
Nothing to say but what a day how's your boy been
Nothing to do it's up to you
I've got nothing to say but it's OK
Good morning
Good morning
Good morning, ah
Going to work don't want to go feeling low down
Heading for home you start to roam then you're in town
Everybody knows there's nothing doing
Everything is closed it's like a ruin
Everyone you see is half asleep
And you're on your own you're in the street
After a while you start to smile now you feel cool
Then you decide to take a walk by the old school
Nothing is changed it's still the same
I've got nothing to say but it's OK
Good morning
 
Last but not least …Wishing all of our readers and especially to Her Majesty The Queen (who as far as we know is not one yet) a truly Platinum Jubilee Weekend!
Discussion and Analysis by Humphrey Percy, Chairman and Founder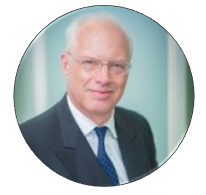 Click Here to Subscribe to the SGM-FX Newsletter