Fashionistas keenly anticipating the Prada Resort Japan fashion show on 21 May are set for disappointment. While Japan remains a key market for Prada the Milan based company has postponed the show due to the Coronavirus outbreak. Watch out for news of concerns regarding the potential impact on the mega Japan event for 2020 with the Olympics due to kick off on July 24th. With the amount of planning and spend, Japan will be crossing pretty much everything really and hoping that the virus is a distant memory by then.
Yesterday the Euro went to a level not seen since April 2017 against the USD after the German ZEW Research survey showed a sharp drop in investor confidence on top of the pessimism pervading the German economy. So far this year the EUR has fallen almost 3.5% against the USD. Expectations are that with likely lower interest rates and soft Eurozone economic data the EURO will get weaker. On top of that the safe haven currencies of USD, CHF and YEN are all benefitting from the ongoing Coronavirus fallout.
As the saying goes. The thing is that that expensive piece of wrist bling that you are sporting which reflects success and wealth is less reliable and less accurate than a smart watch. Bad news for Swiss watch makers is that the 21 million watches sold in total by the whole Swiss watch industry last year has been eclipsed by the 31 million sold by Apple. Still, those Swiss are consoling themselves with the fact that their lower sales account for $21Billion of revenue whereas Apple only notched up $11Billion. Apple managed to increase sales by 31% last year, so at that rate of progress Apple will be bigger than the 152 year old Swiss watch industry by 2023 in both numbers of watches sold and revenues. Just to compound things, millennials and other hip watch buyers are eyeing up other smart watch offerings from Google and health monitoring devices such as Fitbit as alternatives to more traditional wrist wear. SGM-FX's in house traditionalist, Graham is scornful of this trend and has his eagle eye on a Rolex:
"It doesn't just tell time, it tells history."….. If only it could tell him where EUR/USD was going!
Discussion and Analysis by Humphrey Percy, Chairman and Founder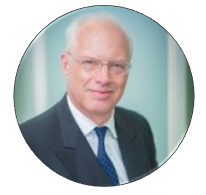 Click Here to Subscribe to the SGM-FX Newsletter