Pre meeting on Thursday the so called delinquent members of the cartel- Iraq and Nigeria in particular – reneged on their commitments to cut production. The largest members KSA and Russia in turn have said that if they do not adhere to the line agreed by OPEC+, then they in turn will increase production. Oil prices skittish and have eased slightly. USD has reversed its 5 day downward run , Gold at $1707. EUR/USD at 1.12 at the time of writing. GBP has surrendered some of its recent gains against a strong EUR but at its best against a weaker USD since early May.
We have written before about this sought after commodity and how due to the car industry accounting for 80% of demand, the price was going one way. Those who follow the commodity prices would have seen Palladium rise from $2000 at the beginning of 2020 to $2700 in February before crashing to $1400 in March. Now back to $1900, it is still worth watching as, while the demand and therefore the prognosis for the auto industry is likely to be subdued over the next months, the current overhang of stock will be taken up and then production will increase once more. There is still only one game in town for catalytic converters and that is palladium. Both conventional and hybrid cars contain hundreds of dollars of palladium which explains the increasingly prevalent occurrence of catalytic converter thefts in metropolitan areas.
African Hard Currency Sovereign Bonds
On the scale of appetite for risk, investing in African Sovereign Bonds is at the outer spectrum of most people's risk tolerance. In the course of May yields on African bonds declined by more than 2% from 10.40% to 8.20%. Those investors of a strong constitution who are contemplating a foray into Africa should be patient as this strong rally ignores a number of risks faced by those economies. Tempting though such yields are for those looking at near zero or negative returns on their bonds, there is a good reason for such returns….
Here's wishing you a healthy and happy weekend!
Discussion and Analysis by Humphrey Percy, Chairman and Founder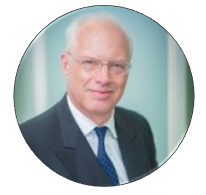 Click Here to Subscribe to the SGM-FX Newsletter