Today is OPEC's 60th birthday and on this day in 1960 it was founded in Baghdad, Iraq with 5 members. Today headquartered in Vienna since 1965, there are 15 members and the alliance is no less fractious than it was in its youth. WTI at the end of last week stood at $37 and with the global economy suffering as it is, never has there been more of a need for OPEC to reach a supportive and responsible accord-and stick to it.
China as we have written here recently is flexing its muscles on a variety of territorial tensions and shows no signs of letting up on its neighbours in the South China Sea nor on the Kashmir Border. Good news however in Ladakh which has seen shots fired and a significant build up of troops by both India and China since April this year: this weekend the two Foreign Ministers have agreed that tensions must ease and troops must stand down.
This day in 1966 54 years ago Otis Redding performed at the Orchid Room Purley to the south of London. Tickets were priced at 10 Shillings or 50p in the post decimal world that came in 4 years later. Reports at the time reflected a cost of USD 1.40 so GBP 1 was then at USD 2.80. 19 years later in 1985 GBP reached a low of 1.05. So what was the high since 1985? And the answer is 2.11 in 2007.
So for those who are newer to this currency pair, there is plenty of history of volatility and substantial moves over both long and much shorter timeframes. So when you read that GBP may be about to enter a sustained period of volatility and the word unprecedented is included….it is simply wrong. However the key point of course is that GBP is more likely to first test that low from 1985 than that high from 2007 in the new post Brexit world.
Here is Otis Redding's best known hit from August 1966:
These Arms of Mine
These arms of mine, they are lonely
Lonely and feeling blue
These arms of mine, they are yearning
Yearning from wanting you
And if you would let them hold you
Oh, how grateful I will be
These arms of mine, they are burning
Burning from wanting you
These arms of mine, they are wanting
Wanting to hold you
And if you would let them hold you
Oh how grateful I will be
Come on, come on baby
Just be my little woman
Just be my lover, oh
Discussion and Analysis by Humphrey Percy, Chairman and Founder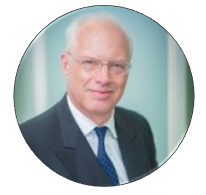 Click Here to Subscribe to the SGM-FX Newsletter