Okayama and the Hadaka Matsuri
This weekend saw the Annual Naked Festival or Hadaka Matsuri in Okayama, Japan's Honshu Island when 10,000 male participants braved the cold weather clad only in loincloths- fundoshi and white socks-tabi. First they run around semi naked and then around 10pm on Saturday night priests threw bundles of twigs and two sticks into the crowd. This event has been going on every 3 years for the past 500 years and it is a celebration of a bountiful harvest, prosperity and fertility. The twigs and sticks having been fought over and when the victors emerged from the scrap bloody, bruised but victorious they know that they are guaranteed a good year. The Japanese Yen remained steady on these shenanigans!
Have you ever been on a plane when there is an announcement that due to there being one passenger with a nut allergy, not only will there be no nuts served but if you happen to have a cache of nuts, you are requested not to open and eat them? Cards on the table: I am more interested in the drinks trolley, so nuts are of little interest.
When on a plane last week, the nut announcement was made in hushed tones. Everyone tried to look brave at the prospect of 2 hrs in a nut free environment. It transpired that I was sitting directly in front of the nut allergist; it also transpired that he was not an infant nor a child but a 40+ American who not content with depriving us all of our nuts, went on to interrogate the crew as to whether any part of the pre-packed meal could have been handled by anyone also charged with nut packing duties. Pure Monty Python!
Surely nut allergists could/should be given a £10 discount on the fare to bring their own food? Or…..alternatively struggle by for the rather short duration by not leaving themselves open to uncontrollable nut temptation and just not eat?!
It's not over until the fat lady sings….
As they say about opera. On Friday night it could not come soon enough for the generously proportioned diva to breathe her last. Richard Strauss may have been and achieved many things but his opera Ariadne Auf Naxos did not do it for me. Could it have been the music, the interminable German libretto, or what passed for the plot or maybe the fact that being in Poland the subtitles were in Polish…?! Whatever, the very best Kraków restaurant which is named Farina more than made up for it, and the previous 3 hours were eradicated as a Cosmopolitan cocktail was swiftly poured and served. While there was no chance she was going to get into my heart, the lyrics from the Herman's Hermits 1966 hit, A Must to Avoid came to my mind as I thought about Ariadne …
She's a must to avoid
A complete impossibility
She's a must to avoid
Better take it from me
You'll think she's a prize at the start (Prize at the start)
But take my advice, play it smart (Just play it smart)
She's nothin' but trouble
Better cut out on the double
Before she gets into your heart
Discussion and Analysis by Humphrey Percy, Chairman and Founder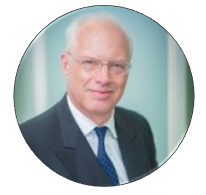 Click Here to Subscribe to the SGM-FX Newsletter