Oil-where is the price heading?
The price of WTI is currently drooping at $37.14 and with the USA and Libya due to increase production shortly, that price is unlikely to rise. Combined with OPEC's forecast that demand for oil is now 2.5 million barrels per day lower for Q4 2020 than the 2019 forecast for that period plus the latest LockDown restrictions further reducing motorist demand in most of Europe, that adds up to not only a pretty effective cap on oil, but the expectation that prices will fall further. Unless of course…the world economy surges and we enter a period of sustained growth. Note, sustained.
In the USA there was perhaps predictably after months of LockDown and bingeing, a GDP spending increase in Q3 of 21% on recreational goods and vehicles. A staggering $265 Billion was spent on physical activity pre Covid in 2019 in the USA where the average daily exercise time is men 24 mins and women 13 mins. Given the well reported obesity problem in the USA that statistic means that its citizens either do no exercise at all or are fully paid up spandex toting gym rats. In case you are wondering the USA comes in at number 20 in the league of fittest OECD countries, so that means there are plenty of its citizens swerving those exercise classes. With all this spend, where is it going? By the look of Peloton shares, it is into the home exercise machine market: the new model Peloton cycle comes in at $2,495 but if you are not fussed about keeping up with the neighbours, last year's model at $1,895 looks a better bet. Rishi Sunak, the lean looking UK Chancellor has just bought a Peloton and there is little chance that with all the largesse that he is dispensing at the moment to the UK at large, that it is an old model.
Those readers who can not only remember 1974, but a mostly forgotten Canadian rock band named Bachman Turner Overdrive, will be amazed to learn that they sold 30 million albums, had 5 Top 40 albums and 6 Top Forty singles. Because of the band's distinctive logo of cogs and gears, their fans were known as "gear heads"- there's a little known fact definitely for LockDown 2 Trivial Pursuits. Their only Number 1 release which captured the zeitgeist of 1974 and would have definitely lit up the dance halls of their home town, Winnipeg, Manitoba was You Ain't Seen Nothing Yet:
I met a devil woman
She took my heart away
She said, I've had it comin' to me
But I wanted it that way
I think that any love is good lovin'
So I took what I could get, mmh
Ooh, ooh, she looked at me with big brown eyes
And said
You ain't seen nothin' yet
B-b-b-baby, you just ain't seen n-n-nothin' yet
Here's something that you're never gonna forget
B-b-b-baby, you just ain't seen n-n-nothin' yet
Nothin' yet, you ain't been around
That's what they told me
And now I'm feelin' better
'Cause I found out for sure
She took me to her doctor
And he told me of a cure
He said that any love is good love
So I took what I could get
Yes, I took what I could get
And then she looked at me with them big brown eyes
And said
You ain't seen nothin' yet
B-b-b-baby, you just ain't seen…
Discussion and Analysis by Humphrey Percy, Chairman and Founder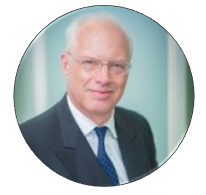 Click Here to Subscribe to the SGM-FX Newsletter