With NYMEX WTI at $94.24, the 13 members of OPEC meet today to talk about the price and whether they can pump more oil. Both questions are of keen interest to the Western world in general and the motorist in particular. "Cheap" unleaded in the UK now stands at GBP1.75 per litre which meant that when the Asda pump took GBP 99 from my credit card last night to fill up, my tank remained only three quarters full. So with respect to price, it turns out that most if not all oil analysts are in the camp of believing that the oil price will not fall significantly from current levels on existing supply levels for any length of time in the next 12 months and, in fact are expected to on balance be higher. So that is price. What about supply? Could that be increased to bring prices down? Upon examination it turns out that Malaysia, Nigeria and Angola are struggling to meet their current supply quotas. Russia as we know which accounts for 8-10% of world supply is sanctioned, so the only two countries which have meaningful surplus capacity are Saudi Arabia and UAE. Both are coy about increasing supply since they wish to retain surplus capacity to cope with demand spikes. So in short: expectations are low for the oil producers' meeting leading to cheaper and or more oil.
While Chinese warplanes buzzed the air border with Taiwan yesterday in response to Speaker Nancy Pelosi's visit to Taipei, a different form of potential incursion this time into the USA was reported yesterday: Chinese investors roughly doubled the number of applications they made last year for regulatory clearance from the USA to invest in American companies. USD/CNY 6.7610
As the largest airline using London Heathrow, British Airways is being disproportionately hit by the airport's cap on passenger numbers. The consequence: yesterday BA suspended the sale of short haul air tickets until at least August 15. Charitable observers believe that this is a reasonable response to the cap and to counterbalance the long queues, lost baggage and all round miserable user experience at LHR. Cynics believe that BA is quite happy seeing the restriction in availability driving up prices with a 1 way to Marrakesh atGBP575 versus the normal GBP92 and Nice at GBP814 versus the normal GBP50. Edinburgh is a comparatively reasonable GBP 400. Hoots: not.
Meanwhile in Tonina, SE Mexico a Mayan excavation site is showing up evidence that community leaders more than 1000 years ago sought longer lasting sport participation -in fact after their deaths- by arranging for their ashes to be mixed with rubber and used as balls in the ancient game of Pelota. Mexican Peso unimpressed with this standing at USD/MEX 20.48.
Still going strong the Cavern Club in Liverpool is of course best known for being the club that The Beatles really made their names. This day in 1963 was the date that The Beatles played their last of 274 appearances there. The first one earned them GBP 5 and their last GBP 300. Here is one of their songs from 1963:
Twist and Shout:
Well, shake it up, baby, now
Twist and shout
Come on, come on, come, come on, baby, now
Come on and work it on out
Well, work it on out, honey
You know you look so good
You know you got me goin' now
Just like I knew you would
Well, shake it up, baby, now
Twist and shout
Come on, come on, come, come on, baby, now
Come on and work it on out
You know you twist, little girl
You know you twist so fine
Come on and twist a little closer now
And let me know that you're mine, woo
Discussion and Analysis by Humphrey Percy, Chairman and Founder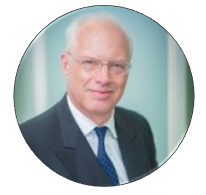 Click Here to Subscribe to the SGM-FX Newsletter