In January which, in case we need reminding is just over a month away, OPEC+ is scheduled to release an extra 400,000 barrels of oil each day to contain what was, until last week looking like a rising oil price. OPEC+ are meeting this week to decide whether that plan should remain intact in the light of the Omicron virus variation threat. A survey of 39 economists and analysts has forecast an average Brent Oil price of $75.22 a barrel in 2022. Morgan Stanley however has just cut its Q1 2022 Brent price from $95 to $82.50. It looks likely that OPEC+ will leave its unofficial cap of $80 in place-they will just not have to work so hard to achieve that if Omicron spreads or threatens to spread. Brent this morning first thing at $71.68.
Far right commentator Eric Zemmour announced yesterday that he will indeed stand in the French 2022 presidential election. EZ is challenging the right wing candidate with the largest polling, Marine le Pen. However while there is plenty in store in the way of twists and turns from the politicians and the Press before the April election, currently the betting is for Marine le Pen and Emmanuel Macron to be the two leading candidates with Macron emerging as victor. EUR/USD at 1.1320 on the European opening.
Wind in the sails for Danish offshore wind developer, Orsted as they secured a 12 year power purchase agreement with Google. In case it passed you by, Google has pledged to power all its data centres and offices using only carbon free electricity by 2030. Orsted is planning a 900 megawatt windfarm in the German North Sea named Borkum Riffgrund 3 and Google has signed up for 50 megawatts of that output which certainly underpins the business rationale for the project. Orsted adds Google to the roster of other signings including polymer producer Covestro, German food retailer REWE and US tech giant Amazon.
Known throughout the world's hotel and shopping mall industries for what is often less kindly called "lift music", Kenny G whose real name is Kenny Gorelick (which explains why he did not use that as his stage name) broke the world record this day in 1997 for holding a single note on his saxophone. 45 minutes and 47 seconds, if you are interested. Kenny G's best known and probably his best if not exactly uplifting song in a lift near you even today is Songbird. Here it is:
Sings from the heart
Each word can tear you apart
I sing – you sing along
You find your life in my song
When you need the strength to carry on
You've got me to turn to
With the songs that I sing
And the magic they bring
They've helped you be strong now
The song sets you free
But who sings to me
I'm all alone now
Who sings for songbird
Sometimes
When I'm all alone
I sing my saddest song
Discussion and Analysis by Humphrey Percy, Chairman and Founder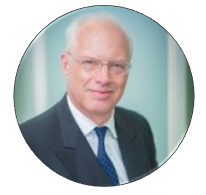 Click Here to Subscribe to the SGM-FX Newsletter