With OPEC agreeing to keep supply just below demand, Saudi Arabia voluntarily cutting their production by 1 million barrels per day, inventories therefore falling and cautious optimism on economic growth, WTI oil duly rose to $54.88 in yesterday's session. Forecasts vary but at present point towards a rise from current levels by as much as 13% to $62 by year end. Heating oil also seeing sharp rises as the north east of the USA battens down for a severe blizzard.
The 19 EU countries that make up the EURO countries reported a contraction in Q4 2020 of 0.7% after a fall of 11.7% in Q2 and a rise of 12.4% in Q3 2020. While not as sharp a drop in Q4 as some forecasters had predicted, nevertheless it was not helpful to the European leaders as the perception grows that the vaccine roll out has not been handled well. This combined with an increase of dissatisfaction with the management and implementation of the latest LockDown and a rise in populism has seen EUR fall to $1.20 and questions starting to surface about whether the key 1.1950 chart point will be breached.
Not a market that we normally track, but here is a great example of trade disruption leading to far away consequences. The Californian lobster market is large and growing and is centred in beautiful Santa Barbara which while it produces different sweeter lobsters than those in New England, nevertheless means that the meat is highly prized. Due to the ongoing trade spat between Australia and China, California is now exporting increasingly large amounts of lobsters to China where it commands brisk pricing and snob appeal. Lobster meat has ranged in price between $8 and $40 in the past 12 months. Currently $33 a pound, the Californian lobster industry is not in a hurry to see an early resolution to the China-Australia dispute.
It was this day in 1973 that Elton John had his first chart topper with his and Bernie Taupin's number, Crocodile Rock reaching Number 1. Elton repeated that first success consistently over the next 3 decades but here is that first hit:
I remember when rock was young
Me and Susie had so much fun
Holding hands and skimming stones
Had an old gold Chevy, and a place of my own
But the biggest kick I ever got
Was doing a thing called the Crocodile Rock
While the other kids were rocking 'round the clock
We were hopping and bopping to the Crocodile Rock, well
Crocodile rocking is something shocking
When your feet just can't keep still
I never knew me a better time and I guess I never will
Oh, lawdy mama those Friday nights
When Susie wore her dresses tight
And the Crocodile rocking was out of sight
Laa, la-la-la-la-laa
La-la-la-la-laa
La-la-la-la-laa
But the years went by and the rock just died
Suzie went and left me for some foreign guy
Long nights crying by the record machine
Dreaming of my Chevy…
Discussion and Analysis by Humphrey Percy, Chairman and Founder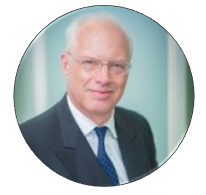 Click Here to Subscribe to the SGM-FX Newsletter