Oil
Expectations of further relaxation of China's Lock down policy evidenced by the vast numbers of people permitted to travel for the Lunar New Year celebrations were sufficient to drive up NYMEX WTI oil up to $81.20 on optimism that China is close(r) to re-opening fully for business.
Great British Pound
GBP firmer versus both USD and EUR at 1.2290 and 1.1390 respectively, but ahead of today's releases and having lurched upwards it mostly traded in a fairly narrow range yesterday.
Japan
Since USD/JPY broke through 150, it has been pretty much one way traffic back to where USD/JPY currently stands at 131.40 having traded at 128.40 yesterday. The yield cap on 10 Year Government Bonds set in December is at 0.50% where it currently stands having reached 0.60% last night on the back of expectations of the BOJ abandoning ultra low interest rates. Enormous purchases of bonds by the Bank of Japan: JPY 4.6 Trillion on Thursday and JPY 1.8 Trillion on Friday. All eyes were on a change in BOJ policy on interest rates today but….the BOJ confounded markets by sticking to that policy.
Gold
Now trading at $1,897 after reaching a high since April 2022 of $1920 in the past few days, Gold is pausing. While fears of recession, a hedge versus USD and industrial and consumer demand are all being trotted out (again) by gold bugs, it is by no means certain that Gold will go much higher as things stand. The old adage that says buy in the 1600s and sell in the 1900's remains intact.
China
With a population of 1.5 billion, a miniscule move by most countries' standards is immense in numbers of people in the People's Republic-and so it was in 2022 when the population shrank for the first time in 6 decades by 0.06% or 850,000. China's GDP rose by 3% versus the government target of 5.5%, but in a year which has seen post Covid global economic disruption together with draconian lock down restrictions domestically, these numbers should be viewed proportionately. The population contraction has been widely anticipated and given the challenges of collecting such massive amounts of data never mind reporting it accurately, the bigger story remains the relaxation of Lock Down and the potential for a snapback in China's economy in 2023. This hope was bolstered in Davos yesterday by China's Vice Premier Liu He's speech. USD/CNY 6.7805.
Palm Oil
Before you scroll on, palm oil is the most produced vegetable oil accounting for 40% of the total and is used in processed foods, shampoo, pizzas, deodorants, toothpaste and chocolate. As most people know, the bulk of the world's palm oil is produced in South East Asia which means that the commercial attractions result in the widespread burning of forests. Now however a US tech firm called C16 Biosciences has managed to replicate palm oil through oil made from yeast that is developed in laboratories. It is now commercially available for non food product and is planned as a substitute for palm oil in food production in 2024.
Discussion and Analysis by Humphrey Percy, Chairman and Founder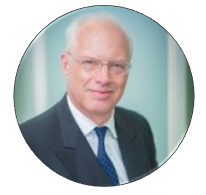 Click Here to Subscribe to the SGM-FX Newsletter