Hurricane Ian disrupting Gulf of Mexico output, economic expectations changing intraday, interest rate expectations equally volatile and for good measure a fourth gas leak in the Nordstream pipelines has been identified: yesterday in this land of new normal was just another day in the global oil market with NYMEX WTI now at $81.50.
Across Europe there are approximately 500,000 mobile telephone towers and most of them have battery back ups in the event of power cuts. The snag is that those battery back ups are for 30 minutes. So in the event of regular and prolonged power cuts which are expected this winter as energy savings are implemented across Europe, the realisation has dawned that mobile phones will go dark. Italy is calling for telecom towers to be excluded from power cuts. Other countries including Germany, France and Sweden are looking at other solutions including black outs to be on a rotating basis. While hospitals, police and government are expected to be deemed essential, the debate is heating up on whether mobile phone networks should be treated in the same way.
10 Year Government bonds now yield 2.21% and the heartland of North Rhine Westphalia is showing inflation numbers that signal double digit inflation figures for Germany overall. Consumer prices are rising at the fastest pace since the 1950's. The closely watched spread between Germany and Italy 10 Year Government Bond yields now stands at 2.42%. EUR/USD 0.9740
State owned Chinese banks in both China and offshore in Hong Kong, New York and London have been requested by the People's Bank of China to sell USD and buy Yuan in support of the Yuan which has depreciated 11% versus USD this year. The size of the intervention is meant to be large and the USD/CNY rate moved sharply to where it is now at 7.1340
Spotted on a board outside a wine bar in the City of London this week: "Exercise makes you look better naked. So does wine. Your choice.." In these tricky times, Planet of the Grapes in Leadenhall Market manages yet again to lift our flagging spirits as well as our glasses.
GBP/EUR 1.1290
Straight into the Charts at Number One this day in 1989 with Foreign Affair, Tina Turner was a force of nature although the meaning of some of the lyrics below are a bit of a puzzle.. Here is a reminder of just why TT was such a phenomenon if not an English scholar eg "It's a heart out of a lamb" with the hit of the same name: Foreign Affair:
A one in a million chance
You know the moment that you crossed over the line
A casual glance
No one has to read between the lines
In the south of France it was spring time
Special feelings come alive
There's romance in the air, so they say
Love could be a small cafe away
Love is a piece of cake
And making love is all there is to eat
It's a heart out of a lamb
When you start to feel forever in a kiss
But you must remember there's no point of refuge
You only have a part in a lover's play
And you could be the one left in the dark
If someone takes a shortcut to your heart
All too soon you're touching for the last time
No one has to tell you how it is
It's just a memory two people share
File it under foreign affair
Have a Great Weekend!
Discussion and Analysis by Humphrey Percy, Chairman and Founder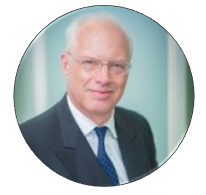 Click Here to Subscribe to the SGM-FX Newsletter