It's Official: The Market is now on an Election footing
Further acres of newsprint and a torrent of tv and social media comment in prospect the General Election on December 12 is the first since 1923 to take place just before Christmas. And……the currency market has not moved GBP at all on that news. As the polls fluctuate and electioneering proceeds over the next 6 weeks, there will of course be some volatility, but what has been moving GBP for the past months is now parked: nothing will happen with the EU until the smoke clears and the result of the General Election becomes clear on December 13.

It is some weeks since we have written about BTC. On Monday night the price rallied from $7000 by $2000 to $9000 at 9pm before falling back to $7000 an hour later. The different thing about this flash rally was that this was not a few thousand dollars changing hands in a thin market, but more than $1 Billion. As we have written before, this market is not for the faint hearted and definitely being fleet of foot is a necessity. Call us old fashioned, but we stick to liquid freely traded currencies such as USD, EUR, GBP, JPY……
Peter Allen Greenbaum-aka Peter Green of Fleetwood Mac; Happy 73rd Birthday to a great survivor
It is great to see Peter Green celebrating another senior birthday. Although he only ranks 58th in the Greatest Guitarists of all time, many feel that his abilities and influences have been underrated. Peter Green did almost all of his best work before 1970 at the age of 27 when following a heroic intake of LSD he succumbed to mental illness and spent much of the 1970's and some of the 1980's in a succession of institutions enduring treatment including electroconvulsive therapy. Arrested for threatening his accountant with a shotgun for trying to give him money, Peter Green had, it is fair to surmise, a difficult time. However the songs Albatross, Black Magic Woman and Oh Well are all enough in many peoples' opinions to earn him respect as a songwriter of prodigious talent as well as being worth $15 million which should at least keep him supplied with guitar strings. Here's the start of Peter Green's Black Magic Woman which is better known (incorrectly) as a Santana song:
Got a black magic woman
I got a black magic woman
Yes, I got a black magic woman
Got me so blind I can't see
But she's a black magic woman
And she's tryin' to make a devil out of me
Smithfield Market: An early pint and a full English?
No more than a mile from SGM-FX is Smithfield Market-still the largest wholesale meat market in the UK which has functioned as such for the past 800 years having been previously a site for knights to joust and then used for executions-more than 200 heretics were burnt there. Now a covered brick and glass structure of more than 6 hectares, it functions between 0200 and 0700 every day. In my earlier days in the City and after a big night out up West, we used sometimes to call in for a final pint and a full English in one of the Smithfield pubs that primarily cater for market porters and butchers, before returning to our trading desks for a full day in the global currency markets. Other nearby City of London markets, all functioned as they had done for hundreds of years in the 1970's: Billingsgate(fish), Leadenhall(food) and Spitalfields(fruit and veg) have all been reinvented respectively as an entertainment venue, shopping and cafes and bric a brac stalls and restaurants, but Smithfield is the only City market to survive for the purpose that it was established.
Discussion and Analysis by Humphrey Percy, Chairman and Founder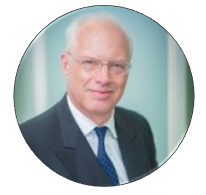 Click Here to Subscribe to the SGM-FX Newsletter