OECD
The cheerful folk at the OECD were at it again yesterday (Brit bashing) with the forecast that the UK will in fact have the worst inflation of any of the OECD nations at 6.9% this year. That means, conclude the market savants that interest rates will have to stay high for longer (no real news to us as we have been saying that for some time). GBP duly rallied strongly yesterday in the welcome sunshine was marched back up to USD1.2540.
UK Shopping Habits
A few key changes in British shopping habits post Covid: most significantly the dash to online is tapering as people and especially older people return to the shops; secondly people shop less often but spend more-sounds like housekeeping skills have improved; thirdly and predictable given the cost of living squeeze, own brands, budget supermarkets and loyalty schemes are all the rage.
GBP/EUR 1.1640.
Mexican Peso
USD/MXN stood at 17.35 on Tuesday when a poll was taken that showed the MXN was forecast to weaken to 18.60 over the next 12 months. It would be more but the reason for it being only relatively weaker over time is the fact that interest rates in Mexico are 11.25 a full 6% dearer than in neighbouring USA. Meanwhile Mexico remains good value for visitors and buyers of assets.
As of now USD/MXN 17.40.
Japan
Bizarrely at the other end of the inflation fear scale sits Japan: so wary of squashing any latent inflation currently at a relatively lowly 3.4% is the Bank of Japan that there is little appetite to abandon the ultra loose monetary policy that has hauled Japan out of decades of deflation.
USD/JPY 138.95.
All Shook Up
This day in 1972 Elvis Presley performed for the first time in NYC. Keen to monetise the occasion, he offered an exclusive press interview to any of the clamouring hacks present for the concert…. for USD 120,000. There were no takers.

Oh, well, a-bless my soul, but what's wrong with me?
I'm itchin' like a man on a fuzzy tree
My friends say I'm actin' wild as a bug
I'm in love
I'm all shook up
Mm-mm, yeah, yeah, yeah

Oh, well, my hands are shaky, and my knees are weak
I can't seem to stand on my own two feet
Who do you thank when you have such luck?
I'm in love
I'm all shook up
Mm-mm, yeah, yeah, yeah

Well, please, don't ask me what's upon my mind
I'm a little mixed up, but I feel fine
When I'm near the girl that I love best
My heart beats, so it scares me to death

When she touched my hand, what a chill I got
Her lips are like a volcano that's hot
I'm proud to say that she's my buttercup
I'm in love
I'm all shook up
Mm-mm, yeah, yeah, yeah

My tongue gets tied when I try to speak
My insides shake like a leaf on a tree
There's only one cure for this body of mine
That's to have that girl that I love so fine
Discussion and Analysis by Humphrey Percy, Chairman and Founder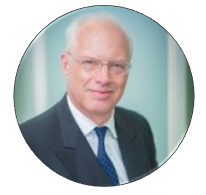 Click Here to Subscribe to the SGM-FX Newsletter