Norway's Norges Bank is setting the pace for the world's Central Banks by announcing yesterday that they plan to raise rates 4 times in the next year. Currently the key rate for Norway is at 0.00% but the indication is for 4 rate increases of 0.25% each quarter over the next 12 months starting in September. Norges Bank is the first G10 Central Bank to raise the cost of borrowing. Contrastingly the Swiss National Bank at the same time indicated that Swiss monetary policy would stay ultra loose justified by the strength of the CHF and that higher inflation was temporary. Action in the USD/NOK on the back of all this having started the day at 8.45 before NOK fell back again to 8.56 versus USD versus 9.53 exactly a year ago.
In case it had passed you by, Canada's housing market has risen 38% in the past year. There are signs that the market may be pausing or possibly cooling with May seeing the national selling price 1% lower. A strengthening economy and low interest rates have seen buyers rushing out which has squeezed supply, but it looks as though that buying euphoria is coming to an end. USD/CAD at 1.2330.
Yesterday the release for inflation for the 19 countries rose more than expected to 0.3% month on month or 2% year on year. Market watchers' pulses were set racing when the normally flaccid Eurozone inflation number was released. While alcohol and tobacco barely moved the dial, it was services up 0.45% and in particular energy costs that accounted for more than half the rise at 1.19%. EUR/USD at 1.1920 on the back of the Federal Reserve statements that we wrote about yesterday.
Another example of the two nations' rivalry is currently taking place in space with 3 Chinese astronauts blasting off from Gansu Province in Shenzhou-12 ( Divine Vessel) and linking up with Tianhe (which means river in the heavens) an unfinished space station where they will spend the next 3 months orbiting Earth. Tianhe is about the same size as a bus, so those 3 months may feel quite a long time for Nie, Liu and Tang. China is banned by US law from working with NASA and therefore using the International Space Station (ISS) which is why China has, for the past decade, been developing its own space technology. Part of the astronauts' mission is to test Tianhe's life support systems. That's what is known as a live test…!
The only time that Fleetwood Mac would score a US Billboard Number One was this day in 1977 with the song Dreams from their album Rumours. Despite the fact that while making the album the whole band were going through some (even more than usual) turbulent personal issues, it was a smash. Drummer Mick Fleetwood was getting a divorce, Bassist John McVie and Singer Christine McVie were separating and Lead Guitarist Lindsey Buckingham and Singer Stevie Nicks were ending their 8 year relationship because……Drum roll: Stevie Nicks had hooked up with Mick Fleetwood.…!
Now here you go again, you say you want your freedom
Well, who am I to keep you down?
It's only right that you should play the way you feel it
But listen carefully to the sound of your loneliness
Like a heartbeat drives you mad
In the stillness of remembering what you had
And what you lost
And what you had
And what you lost
Oh, thunder only happens when it's raining
Players only love you when they're playing
Say, women, they will come and they will go
When the rain washes you clean, you'll know
You'll know
Now here I go again, I see the crystal visions
I keep my visions to myself
It's only me who wants to wrap around your dreams
And have you any dreams you'd like to sell?
Dreams of loneliness
Like a heartbeat drives you mad
In the stillness of remembering what…
Have a Great Weekend!
Discussion and Analysis by Humphrey Percy, Chairman and Founder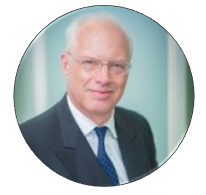 Click Here to Subscribe to the SGM-FX Newsletter