The Nifty Index has lived up to its name: the Nifty (Fifty) comprises 50 of the largest Indian stocks on the National Stock Exchange and fleet of foot investors who bought on March 24 this year will be congratulating themselves today on a 43% rise in their fortunes with the Nifty Fifty now at 11,162. The Indian Rupee at 74 versus USD has strengthened 2% in the same period so unhedged international investors have not only preserved but enhanced their investment gains: Wanting, getting and winning!
Silver now through the psychological important $20 level is up no less than 15% this year and has outpaced gold in percentage terms and which is now at $1830. This means that the gold silver ratio which started the year at 88 and rose briefly to 102 earlier this month has crashed back to 89. Markets are expecting that ratio to fall further as silver continues to be in strong demand and gold appears to have run its course for the moment.
Yes it is official: the UK cemented its reputation during LockDown as GBP 24Million more was spent on tea and coffee and GBP 19M more on biscuits than in the same period last year. Less healthily alcohol sales for home consumption rose 41%, but hardly surprising given the falling off a cliff shape to the pub takings graph. SGM-FX's Graham has definitely been a coffee monster sporting a new ritzy coffee maker, but due to the arrival in June of new son and heir, Oscar during LockDown, Graham has been travelling on an entirely new vehicle for him: the wagon!
Our French readers may want to look away now: the English and Portuguese commanded by the Duke of Wellington and evenly matched against the French under Marshal Marmont (50,000 on each side if you are interested) met at the Battle of Salamanca in Spain this day in 1812. The result was decisive and swift(40 minutes) with France incurring heavy losses and as a result being forced to give up Andalusia permanently- leaving the Brits and the Germans to fight over the sunbeds on the Costa del Sol.
EUR strong versus USD this morning (despite this anniversary.)
Discussion and Analysis by Humphrey Percy, Chairman and Founder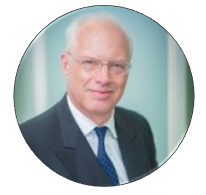 Click Here to Subscribe to the SGM-FX Newsletter