This has something for everybody: A 7 bedroom, 5 bathroom property in the Auckland suburb of Flat Bush has been on the market for some weeks at NZD 1.8 million or GBP 928,000. That for Northern European readers is a story in itself but the bargain price is as a result of NZ property prices having fallen sharply-in fact by the most for 30 years. But it does not stop there: in order to stand out from other keen sellers, this property will come with a brand new Tesla Model Y thrown in for free and the buyer will even be able to choose one of 5 colour options. GBP/NZD 1.9405.
Given that the clutch of tax rises and spending cuts had been largely telegraphed, there was little to surprise and still less in the way of encouragement. The Chancellor confirmed that as calculated by the Office of Budget Responsibility inflation will be 9.1% in 2022 and 7.4% in 2023 (despite the target rate of inflation being 2% which he did not reference) and the lack of a stronger reaction to that, is a continuing source of amazement. If proven to be correct rather than an under estimate as has been the case for the past 2 years, that means that just under 20% of value in the UK will have been eroded in these 2 years. The Chancellor then threw his full support behind the Bank of England which given that the BoE is responsible for controlling inflation, was calculated to placate foreign investors rather than address the question of how the UK will crush inflation rather more quickly before moving into the sunny uplands of economic prosperity. Meanwhile Governor Bailey of the BoE buoyed up by all that support chose to blame Brexit for the drop in UK productivity. It was no surprise at all that 60 minutes later, once the content of the Statement had been digested and analysed, that GBP sold off versus both USD and EUR.
GBP/USD 1.1770 and GBP/EUR 1.1405.
News that workers in 25 states in the USA at 100 Starbucks stores went on strike yesterday known as Red Cup Day on what is historically one of the busiest trading days for the coffee chain. Red Cup day for non USA readers is the day when Starbucks hands out a certain number of red cups for free that are re-useable. Before reaching for the smelling salts on this industrial action, remember that there are more than 9,000 Starbucks outlets in the USA. So what's the dispute about? A number of Starbucks employees want to be unionised whereas the company wants to maintain direct labour relations with its employees. Unless things change radically, apart from some commuters and soccer moms being inconvenienced, this will peter out quite quickly given the competition in the coffee space.
Tescos are abandoning the "Reduced to Clear" section and replacing it with "Reduced in Price-Just as Nice". This follows a YouGov survey that reflected that in these straitened times, 67% of shoppers are actively looking for reduced priced goods. Hmm.
The first band to play a concert on the internet was the Rolling Stones and they did it this day in 1995 on the occasion of the completion of their Voodoo Lounge tour and their new album's release- Stripped. Here is one of the best songs from Voodoo lounge: Love is Strong:
Your love is strong and you're so sweet
You make me hard, you make me weak
Love is strong and you're so sweet
And someday babe, we got to meet
A glimpse of you was all it took
A stranger's glance, it got me hooked
And I followed you across the stars
I looked for you in seedy bars
What are you scared of, baby?
It's more than just a dream
I need some time
We make a beautiful team, a beautiful team
Well, love is strong and you're so sweet (you're so sweet)
And someday babe, we got to meet (got to meet)
Just anywhere out in the park
Out on the street and in the dark
I followed you through swirling seas
Down darkened woods with silent trees
Your love is strong and you're so sweet (you're so sweet)
You make me hard, you make me weak
Have a Great Weekend!
Discussion and Analysis by Humphrey Percy, Chairman and Founder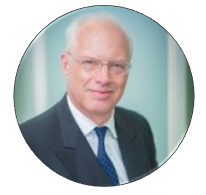 Click Here to Subscribe to the SGM-FX Newsletter