Exit polls are reflecting what was widely expected: a widespread rejection of Syriza and incumbent PM Tsipras. The New Democracy Party led by Kyriakos Mitsokakis has a clear lead with 38% of the vote over Syriza with approx 28%. This will further strengthen Greece's standing and build on its recent acceptance by the capital markets reflected in its return to the bond market.
This weekend has seen Boris Johnson predicted to win 75% of the Conservative Vote for which voting will close on Thursday following a TV debate on Tuesday between BJ and Jeremy Hunt. Labour have seen their support slump to 18% of the electorate polled and while Corbyn continues to resist projecting a concise and unequivocal position on Brexit, most of his party are begging him to come out in favour of Remain. GBP remains unchanged in early Asian trading following the sell off on Friday evening following a strong USD on the back of the employment stats.
The FY 2020 Budget has thrown up an array of statistics as the new finance minister Nirmala Sitharaman seeks to reinvigorate the economy, the most striking of which is the challenge represented by having a 45 year high unemployment rate of 6.1%. In India that means more than 30 million people looking for work. That is a lot of UB40s.
Just under an hours drive south west of Palermo in Sicily is a ghost town named Poggioreale abandoned since 1968 when it was hit by an earthquake. 50 years later the Mayor of the nearby New Poggioreale has hatched a plan to repopulate Poggioreale. Anyone with €1 can apply to buy a house. One important point is that every successful buyer must be able to demonstrate both the ability and the willingness to spend €50,000 on doing up their new bargain property. So if this appeals, get in touch with Mayor Girolamo Cangelos and stake your claim. That Sicilian sunshine is less than 3 hours away from the U.K. on BA, Easyjet or Ryanair!
Kent lovely Kelly Brooks revealed all this weekend: pie+chips+Guinness= an extra 2.5 stone or 16 kilos for her. Fortunately she has belatedly figured this one out and has dropped kilos, dress sizes  and yup the pie, chips and Guinness. Good for Kelly!
Discussion and Analysis by Humphrey Percy, Chairman and Founder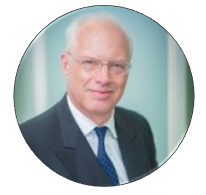 Click Here to Subscribe to the SGM-FX Newsletter