The significance of a 4%+ fall in WTI oil last week is not to be underestimated given the reduction in production by Saudi Arabia. Oil markets have taken fright at the increasing concern of a global recession prompted by a US Sino trade war. Last night Andrea Nahles leader of the SDP, Angela Merkel's coalition partner resigned abruptly. That threatens the coalition and comes at a crucial juncture for Germany and Europe given the lack of faith in Annegret Kramer-Karrenbauer to be an effective successor to Angela Merkel. With Emanuel Macron's well known antipathy to a further Brexit extension, this will be hugely relevant to the UK since without Angela Merkel Le petit Napoleon May get his way. That puts a further degree of urgency to the UK driving its own agenda rather than being driven- and on the wrong side of the road!
And the winner was…hats off to Liverpool for their 2-0 victory over Spurs. However SGM-FX's Richard is not convinced as he was rather more taken by Kinsey Wolanski's undoubted off the ball reveal pretty much all leotard performance during her pitch invasion which further enlivened the first half as she ducked and dived before being escorted from the field of play. GBP making the weekend more expensive for those in Madrid as markets still not liking the unfolding UK leadership contest.
Ipad or tablet usage: Improbable but….true (definitely maybe)
We all know someone who has a tendency to be slow to open his wallet in the pub to the extent that moths repose there, but the chances are that you will not find a bat snoozing in between your Ipad and its cover unlike an 86 year old New Hampshire USA pensioner. Last week the pensioner disturbed the bat that unknown to him was roosting inside his iPad cover and then promptly bit him before turning up his toes (the bat that is). Suspecting that this was quite unusual in more ways than one , the pensioner took a blood test which diagnosed him as having contracted rabies. All now well following treatment and the pensioner has vowed to use his Ipad more often.
Discussion and Analysis by Humphrey Percy, Chairman and Founder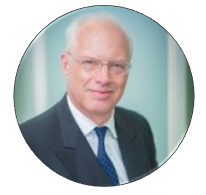 Click Here to Subscribe to the SGM-FX Newsletter