UK New Conservative Leader and New PM
This is the week that represents the long awaited denouement of the leadership contest. Disingenuously Philip Hammond has said he will quit if/when Johnson wins. Somewhat cynical as it is no secret that he will be released in any case as Johnson has almost certainly traded the post of Chancellor in return for support from his chosen candidate who is likely to be Matt Hancock or Sajid Javid. GBP slightly weaker over the weekend as expected on the uncertainty factor and a stronger USD.
Hong Kong
Further disturbances with many thousands of marchers quelled with tear gas late yesterday: this situation is not going away given the unpopularity of the extradition bill- this is the 6th straight week of demonstrations. Carrie Lam has offered to stand down but China has instructed her to remain in post and sort it out. Easier said than done. Companies and individuals with Hong Kong business need to keep a close watch as the danger remains that China loses patience and sends in troops. That will be bad for business and terribly bad for Hong Kong and it's citizens.
Dolce Far Niente
This is the Italian art of doing…nothing. The Dutch have now put their spin on the same thing and called it Niksen. There is no such concept in the UK which has got the liberal left agonising and asking whether we should indeed embrace…nothingness. Well at SGM-FX we are lucky enough to have that well known South African import, Richard. When asked what he plans to do over a weekend he invariably replies: "Just chilling" which in the lingo of "Patney" (Putney) and Richard means doing sweet FA!
Discussion and Analysis by Humphrey Percy, Chairman and Founder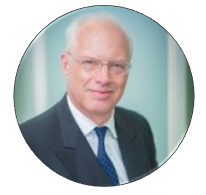 Click Here to Subscribe to the SGM-FX Newsletter