Equities managed a respectable gain on Friday which left the market at the end of the week looking less shaken if not exactly stirred. Oil WTI at $54.90 after news that the Iranian tanker was being released by Gibraltar raised hopes for a de-escalation in the Gulf. Gold firm at $1523 reflecting political and economic tension. Currency markets quiet on the back of little economic news on Friday.
This is the market's name for the USD/CAD rate. Readers will not be overly surprised that despite the market rate being USD 1 to CAD 1.32 at the time of writing the international hotel group where I have been staying offered a rate of 1.10 or a margin of 17%! Nice work if you can get it: plenty of small businesses out there that would love an additional margin of 17%! Meanwhile I was not left cross as I deployed the SGM-FX PrePaid Card thereby saving myself that margin much to the disappointment of the hotel receptionist!
We all need to know: tea+apples+broccoli +oranges+blueberries=flavonoids added to our diets will help prolong our lives. Sgm-Fx's Richard was burning the midnight oil late last night working out a recipe to include all of them simultaneously for his next braai (BBQ). Just don't be downwind…….!
Discussion and Analysis by Humphrey Percy, Chairman and Founder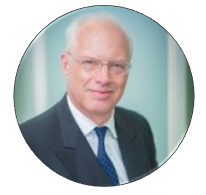 Click Here to Subscribe to the SGM-FX Newsletter