Friday of last weekend was the day 2062 years ago in 44BC that Julius Caesar was murdered by a conspiracy of senators. Theresa May must have heaved a sigh of relief that she survived Friday and no doubt was thinking that a modern day JC opposite her deserved the same fate!
Last week in the Currency Markets was a lot about GBP which after last week is at the top of the leader board of the world's performing currencies although it is also a leading contender for the currency with the largest moves due to the agonizing progress(?) of Brexit.
The Japanese Yen was at the other end of the performers partly as a function of recovery in general market risk sentiment.Bank of Japan kept policy unchanged as expected but downgraded its economic assessment as a result of the slowdown in the global economy. After all this time, the policy makers at BOJ must be racking their brains to find new ways to describe how the measures taken have produced so very little for the Japanese economy!

Prime Minister May will be wishing she had this many declared Parliamentary supporters. Meanwhile GBP has been marched up and down the hill this past week as markets have reacted to the twists and turns of the on off Brexit process:
Oh the Grand old Duke of York,
He had ten thousand men;
He marched them up to the top of the hill,
And he marched them down again.
And when they were up, they were up,
And when they were down, they were down,
And when they were only half-way up,
They were neither up nor down
Discussion and Analysis by Humphrey Percy, Chairman and Founder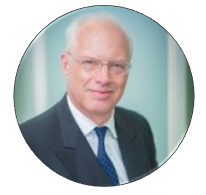 Click Here to Subscribe to the SGM-FX Newsletter