Martin Luther King Day
With the USA off today and bond and equity markets closed, the world's business elite are in Davos, Switzerland meeting and schmoozing. The big difference this time at Davos will be the complete absence of Russian billionaires. While markets may be quiet as a result of the US holiday, it is an opportunity to take stock mid way through January.
Gold has ticked up a little to $1920, Oil WTI $79.85, 10 Year US Treasury at 3.49% and EUR/USD 1.0830. Nearer to home Sterling firm versus against USD but less so versus EUR with GBP/USD 1.2285 and GBP/EUR 1.1295.
Switzerland
Far be it from us to use the word cheap when it comes to the Swiss Franc, but EUR now buys just over CHF 1 having been at 0.95 back in September.
United Kingdom
This week sees the release of a number of UK key data points including inflation and labour market figures on Tuesday and Wednesday that will determine policy makers' next moves when it comes to interest rates.
O Canada
When it comes to inflation it is not likely to be 0% in Canada, but it would seem that the show is on the road towards the Canada target of 2% Inflation. Tomorrows December inflation release is expected to show a downward year on year annualised shift to 6.3%. The key to that target however is not so much the energy costs which have levelled out and fallen but the twin components of wage inflation and a reduction in consumer product price growths. USD/CAD 1.3395.
The Last Show
This day in 1986 marked the final ABBA show to honour their manager Stig Anderson. Stage shows, tribute bands and latterly holograms have all kept the legend that is ABBA alive. Voulez Vous?!
People everywhere
A sense of expectation hangin' in the air
Givin' out a spark
Across the room, your eyes are glowin' in the dark
And here we go again, we know the start, we know the end
Masters of the scene
We've done it all before and now we're back to get some more
You know what I mean
Voulez-vous (aha)
Take it now or leave it (aha)
Now is all we get (aha)
Nothing promised, no regrets (aha)
Voulez-vous (aha)
Ain't no big decision (aha)
You know what to do (aha)
La question c'est voulez-vous
Voulez-vous
I know what you think
"The girl means business, so I'll offer her a drink"
Lookin' mighty proud
See you leave your table, pushing through the crowd
I'm really glad you came, you know the stars, you know the game
Master of the scene
We've done it all before and now we're back to get some more
You know what I mean
Discussion and Analysis by Humphrey Percy, Chairman and Founder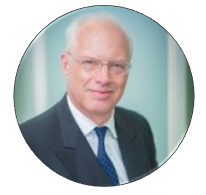 Click Here to Subscribe to the SGM-FX Newsletter