Last week the FTSE fell 823 points or 11.1% in line with other global stock markets which collectively saw $6 Trillion wiped off stocks. Oil is now just $50.60. Here in the UK c8000 people have been tested for Coronavirus and all but about 35 have tested negative. Globally the mortality rate of diagnosed cases is less than 1% and the majority of fatalities have been concentrated in Hubei Province, China. Without minimising what is patently a particularly virulent viral strain, it does need to be viewed (at this point at least) in perspective and with a wary eye on the future by adopting the right hygienic/ quarantine approach.
Markets having been slow to react then made up for that big time last week. Assuming that 1. The virus slows and stops spreading in the next 8 weeks. 2. Demand for goods picks up again quickly and, 3. Supply chains are re-established: Global equity markets do/will offer great value.
Currency pairs have been particularly volatile in the past week and SGM-FX clients who have placed price objectives through the mechanism of limit orders have been rewarded in these turbulent times. Those looking to achieve certain profit levels or to protect themselves on the downside should talk to the SGM-FX team.
No more than 300 metres from SGM-FX is AHBTT which claims with some reason to be the oldest church in the City of London having been consecrated in 675AD. If you are in the neighbourhood, you are of course invited to visit SGM-FX for a cup of tea or coffee, but you should also take a few minutes to visit AHBTT which positively reeks of history: scene of the beheadings and subsequent burials of Thomas More and John Fisher both 1535 and William Laud 1645 and then the marriage of Hanging Judge Jeffreys in 1667. Substantially destroyed by the Luftwaffe, the church was then restored, its many treasures reinstated  and re-dedicated in 1957.Thirsty pilgrims will enjoy the Hung Drawn and Quartered opposite-no explanation necessary!
Red wine afficionado SGM-FX's Richard for reasons best known to himself attempted to balance not one but two wineglasses (empty if you are still reading) on his chin in a wine bar near SGM-FX headquarters much much later on Friday night. He did not even come close and apart from losing the bet, his subsequent hangover became a lot worse when he found out that the world record is held by one Sun Chao Yang who managed to balance 142 wine glasses successfully on his chin in Milan in 2018.
Chin chin Rich!
Discussion and Analysis by Humphrey Percy, Chairman and Founder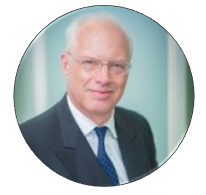 Click Here to Subscribe to the SGM-FX Newsletter