Last Christmas Cracker Joke for 2019 (honest) : Why didn't the lobster share his Christmas treats? Because he was shellfish!
The main feature in the past few days has been the firm oil price of $61.31 for WTI as a result of firstly reduced inventories(that old adage of more demand than supply) and secondly a more upbeat outlook following the agreement of Phase One of the U.S.-China Trade Deal.
In the Currency markets, EUR/USD spiked up a full 2 cents at 1500hrs EST to 1.1270 on 25-12-19 Christmas Day when the world was enjoying a market holiday. This almost certainly was a timed program order that had been incorrectly entered. By 1800hrs EST, the market had reverted to the previous close of 24 December and all was left was a spike in the graph.  
In the Equity markets, the FTSE 250 enjoyed a Santa rally closing on a high in fact a record high on Christmas Eve.
Ever wished you had cornered a market after an event and therefore too late? Well this week it is my turn: if only I had filled my suitcase with umbrellas before heading to Beirut where I am writing this. Lebanon is suffering from the ongoing effects of Storm Loulou which include snow, torrential rain, floods and mudslides which are scheduled to last until pretty much the time that the wheels of BA148 leave the ground on our return. Judging by the number of wet pedestrians passing by in the street below, there is a shortage of umbrellas here!
Loulou means a pearl in Lebanese and the reason the storm has been named Loulou is that the expectation is that all the rain down below the mountain range will soon turn to snow or pearls! Not many people know about THAT symbolism!
Today is popstar John Legend's 40th birthday- born John Stephens he launched his career with a properly high level of ambition by re-naming himself. An alumnus of University of Pennsylvania where he read English, he quickly turned his formal education to his advantage by partnering successively and successfully with Kanye West, Jay-Z and Alicia Keyes. Now worth $45Million, John Legend has added the soubriquet philanthropist to his already impressive list of  accomplishments that include songwriter, actor and singer.
Wishing you a great weekend!
Discussion and Analysis by Humphrey Percy, Chairman and Founder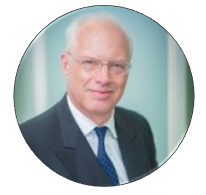 Click Here to Subscribe to the SGM-FX Newsletter