When the UK Election exit poll came out at 10pm ,there was a flurry of activity and the phones lit up across the room at SGM-FX headquarters. GBP rallied sharply across the board before drifting back in the hour or so afterwards. Since then, GBP has given up further ground but remains significantly firmer than it was at close of business yesterday. SGM-FX stalwarts were on duty throughout the night and our clients were not slow to take advantage of us being open. Recent joiner Nick asked nervously whether this meant that he would always have to work 16 hours straight- calm down dear and get back on the football field; we work on that old Latin dictum: Mens Sana in Corpore Sano: a Healthy Mind in a Healthy Body!
London: an unashamed salute to a truly Global Financial Centre after a tawdry General Election
Two stats which you should expect to increasingly as the exact terms of the future UK-Europe business relationship are crafted and which represent the value built over the past decades in the UK financial marketplace: USD 12 Trillion Assets under Management; USD 4.75 Trillion Foreign Exchange Daily Turnover. There are of course more-a lot more- but without the infrastructure, skills and connectivity which are the so-called parallel markets: finance, trade, insurance, shipping, law, accountancy and real estate the London markets could not function to the standard required to compete and win on a global basis each day…every day.
Thousands have taken to the streets in the capital in protest against the election. Police attempts to disperse the crowd have failed and two, polling stations were ransacked. Before you reach for your remote control to check the latest UK news on your TVs, this was in Algiers yesterday as Algeria went to the polls to elect a new President.
Happy Birthday To a Clutch of Top Rockers-well three anyway
Born this day in 1948 was firstly Jeff "Skunk" Baxter American guitarist in Steely Dan and The Doobie Brothers. Improbably more recently he has worked as a defence consultant and chaired a Congressional Advisory Board on missile defence-not something I would have predicted in 1973 when I saw him at the Southampton Gaumont!  Next up born on 13 Dec 1950  is David "Davy" O'List guitarist with The Nice, Roxy Music, Jethro Tull and Pink Floyd (what a great CV). Last but definitely not least and the youngest of these three is Steve Forbert, U.S. guitarist and singer songwriter born this day in 1954 and  I have to confess, a long time favourite of mine, and also of DJ "Whispering" Bob Harris with his unforgettable song, Romeo's Tune.
Discussion and Analysis by Humphrey Percy, Chairman and Founder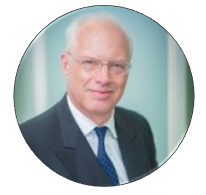 Click Here to Subscribe to the SGM-FX Newsletter