NYMEX WTI Oil at $100 on the back of President Biden's lack of breakthrough on his visit to Saudi Arabia to persuade his hosts to increase production plus a rising interest rate environment suggest that a Recession is more likely. Apple viewed as a good surrogate stock for the overall US corporate scene has announced it plans to cut down on new hires and reduce spending. Gold $1709-so not a complete fire drill(yet) and EUR/USD 1.0230
With 10 Year US Treasury Bond yielding 3.01% there is plenty of market talk between the inflation versus recession lobbies, but it is worth looking about who owns most US Treasury Bonds: the biggest holding belongs to Japan with USD 1.21 Trillion. China has just reduced its headline holding from over USD 1 Trillion to USD 981 Billion which has got some market practitioners scratching their heads given that 9% fall between April and May. Before reaching for the exit handle on the back of this statistic, it is likely that China owns a few more Billion through intermediaries. Belgium for example is the Number 8 holder with USD 268 Billion and it is probable that a proportion of that large number is in fact on account for China. Underlying these colossal numbers is the fact that the China holding conflicts with its trade tension with the USA plus the US Treasury Bond Index has fallen 8% plus the US Dollar has strengthened hugely. All challenges for foreign holders of US Treasury Bonds.
Having not owned a garden parasol for the past 15 years when the last one gave up the ghost, the current temperatures in the South East have finally driven me to purchase a particularly fine looking example plus a base to cope with the chance of a puff of wind. So that will undoubtedly be that: Murphy's Law dictates that once the parasol and base arrive, assuming no issues with the supply chain doubtlessly from China, both parasol and base will be destined to languish in the garage for years until we have a repeat heatwave, unless, just maybe, August proves to be as sunny as July. It is of course only 46 years since 1976-and we are still talking about THAT summer. Any idea what GBP/USD was this day in 1976? Answer in the music section below!
This day in 1990 material girl Madonna played the first of 3 sell out concerts at Wembley, London during her Blond Ambition world tour. The 57 concert tour over 5 months took USD 62.7 million which is USD 130 million in today's money. Since then Madonna has married and divorced an Englishman, moved to and re-located from England and probably has less interest today in the changing fortunes of cable or GBP/USD. Earlier still as promised, this day in 1976? GBP/USD 1.7809.
Like a Prayer
Life is a mystery
Everyone must stand alone
I hear you call my name
And it feels like home
When you call my name it's like a little prayer
I'm down on my knees, I wanna take you there
In the midnight hour I can feel your power
Just like a prayer you know I'll take you there
I hear your voice
It's like an angel sighing
I have no choice, I hear your voice
Feels like flying
I close my eyes
Oh God I think I'm falling
Out of the sky, I close my eyes
Heaven help me
When you call my name it's like a little prayer
I'm down on my knees, I wanna take you there
In the midnight hour I can feel your power
Just like a prayer you know I'll take you there
Like a child
You whisper softly to me
You're in control just like a child
Now I'm dancing
It's like a dream
No end and no beginning
You're here with me it's like a dream
Let the choir sing
Discussion and Analysis by Humphrey Percy, Chairman and Founder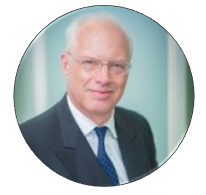 Click Here to Subscribe to the SGM-FX Newsletter