With the EUR on a 20 year low versus USD at 1.0287 and the Yen also floundering at a 24 year low, the USD is back in vogue with a vengeance as US Treasury 10 Year is now yielding 2.90%. This is what happens when markets fail to be convinced by central bank action and this time it is Australia's turn where rates were pushed up 50bps yesterday but despite this, the Aussie Dollar weakened 3 cents versus USD to trade at 1.48. Back in Europe, it is difficult to see that the EUR is going to bounce back with energy prices still rising and fears of a recession increasing. In the UK, political shenanigans including two Big Beast ministerial resignations and the still threatening to strike rail workers were enough to push GBP below 1.20 versus USD and GBP/EUR at 1.1615.
Pictures of vast areas of parked cars awaiting buyers? While new registrations are at their worst level for 26 years as at June, there is something wrong about those pictures. While registrations are down, it is because new cars cannot be delivered due to a shortage of semi conductors. The other problem is that more and more buyers want to go fully electric but the waiting time for a new car is between 40 and 52 weeks. So what about those pictures of shiny cars? Maybe they are not so shiny ie they are second hand clunkers or maybe they are library pictures to illustrate a lack of registrations. Either way Mondeo man is not getting a new jam jar any time soon.
Built by Gustave Eiffel for the World Trade Fair in 1889, it was only meant to stay up for 20 years, but such was its popular appeal that the 324 meter high tower is still dominating the Paris skyline and is currently being repainted for the 20th time since it was built ahead of the 2024 Olympic Games in Paris. No small job, it is costing EUR 60 million and this is for a cosmetic job since the ageing structure is no longer what it was and is suffering from rust. Those determined to ascend to the top might want to know that there is more than a little muttering in the engineering world, that Gustave Eiffel's masterpiece is no longer safe. Or alternatively maybe they might not want to know. At EUR 20.40 for an adult or at 1.0287 USD 21, the Eiffel Tower continues to be a moneymaker for the Societe d'Exploitation de La Tour Eiffel which clearly finds it hard to countenance giving up that exploitation.
Hats off to Louis Armstrong whose unforgettable voice was responsible for so many hits that endure 50+ years later who departed this world this day in 1971.
I see trees of green, red roses too
I see them bloom for me and you
And I think to myself what a wonderful world.
I see skies of blue and clouds of white
The bright blessed day, the dark sacred night
And I think to myself what a wonderful world.
The colors of the rainbow so pretty in the sky
Are also on the faces of people going by
I see friends shaking hands saying how do you do
They're really saying I love you.
I hear babies crying, I watch them grow
They'll learn much more than I'll never know
And I think to myself what a wonderful world
Yes I think to myself what a wonderful world.
Discussion and Analysis by Humphrey Percy, Chairman and Founder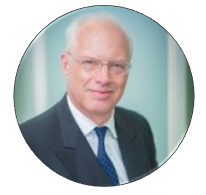 Click Here to Subscribe to the SGM-FX Newsletter