As we start the week with WTI oil at $110.60, the USD remains very strong at EUR/USD 1.0550 and GBP/USD 1.2280 and GBP/EUR 1.1680. Gold firmer at $1882.
Last week the yield reached 3.14% at the same times as the Dow lost 1000 points on Thursday. The 10 Year has a deserved reputation as being the canary in the recessionary coal mine since it is this instrument that traditionally smells a whiff of a forthcoming recession first. This last occurred 4 years ago I n 2018 when the yield reached 3.25% before falling back as the Covid pandemic made itself felt.
Starting this morning and running until Thursday in Cape Town is the Africa Mining Indaba Conference. This promises to be the best attended event for years with the world's top brass from the mining industry slated to attend including titans from the USA and Japan. With Russia which normally produces 7% of the world's nickel requirements plus 10% of platinum plus 25% of palladium out of the picture, the world is entertaining projects in south Saharan Africa that previously would have been considered too risky. USD/ZAR 16.07.
As previously reported Nevada and Las Vegas in particular is suffering from a multi year drought. One unexpected outcome is that the LV police department are clearing up long outstanding missing persons cases. Last week a missing person was found in a barrel with a gunshot wound to the head as the waters of nearby Lake Mead receded further. Now a further missing person from the 1970's has also turned up in Lake Mead. Police do not believe that either are deaths from natural causes.
It was this day in 1980 that Bob Geldof and the Boomtown Rats won the best song category at the Ivor Novello Awards for this evergreen number. Here it is and for those of you who do not know what a telex machine is, it was how we communicated in the FX market (other than by phone) at the outset of my career in financial markets:
The silicon chip inside her head
Gets switched to overload
And nobody's gonna go to school today
She's gonna make them stay at home
And daddy doesn't understand it
He always said she was good as gold
And he can see no reasons
'Cause there are no reasons
What reason do you need to be shown?
I don't like Mondays
(Tell me why)
I don't like Mondays
(Tell me why)
I don't like Mondays
I wanna shoot the whole day down
The Telex machine is kept so clean
And it types to a waiting world
Her mother feels so shocked, father's world is rocked
And their thoughts turn to their own little girl
Sweet sixteen, ain't that peachy keen
Now it ain't so neat to admit defeat
They can see no reasons
'Cause there are no reasons
What reasons do you need, oh oh oh oh?
I don't like Mondays
(Tell me why)
I don't like Mondays
(Tell me why)
I don't like Mondays
I wanna shoot the whole day down
Down, down, shoot it all down
Discussion and Analysis by Humphrey Percy, Chairman and Founder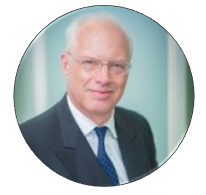 Click Here to Subscribe to the SGM-FX Newsletter