With market influencing news items coming in at speed over the weekend, it means that anything written on markets and the outlook for the week is of limited value given that events are moving fast enough to result in rapid price movements. However one thing is a certainty: expect increased volatility in foreign exchange, commodity and equity markets. To a lesser degree but still worth mentioning  fixed interest markets will see an increase in short term volatility. At the start of the week: Oil WTI $95.59; US Treasury 10 Year now 1.89 %; gold $1907; GBP/USD 1.3370 and GBP/EUR 1.1970; USD/ZAR 15.35.
Two schools of thought: the first is that Russia's actions in Ukraine and the consequences will suppress trade and the global post pandemic recovery which will dampen inflation. The second is that Central Bank action to compensate for the above will, on the basis of recent past performances, be excessive and cumbersome thereby stoking inflation. Take your pick but prepare for the second.
With Germany being dependant on Russia for 40% of its natural gas and having voted resoundingly to ban coal fired and nuclear power, not surprisingly the Berlin government is dragging its feet when it comes to talking tough and acting tough with Russia over Ukraine. Looking back to the 1970's it was a slow start but that was when the oil crisis prompted the start of a wider look at alternative energy sources. Admittedly this is a very long term implication, but when the history books are written, it is likely that 2022 will be recorded as the start of a much quicker roll out of alternative energy production not just in Germany but across Europe as a whole. Continuing to buy much more expensive natural gas and oil from Russia as a key member of OPEC+ serves only to fuel the Russian administration's ambitions and potential advance into the Baltic countries and therefore Europe. EUR/USD 1.1160.
Still Crazy After All These Years

This was musician, singer and songwriter Paul Simon's album released this day in 1976 and named album of the year at that year's Grammys; in his acceptance speech Paul Simon thanked Stevie Wonder for not releasing an album that year thereby allowing him to win. Here is the title song of the album:
I met my old lover
On the street last night
She seemed so glad to see me
I just smiled
And we talked about some old times
And we drank ourselves some beers
Still crazy after all these years
Oh Still crazy after all these years
I'm not the kind of man
Who tends to socialize
I seem to lean on
Old familiar ways
And I ain't no fool for love songs
That whisper in my ears
Still crazy after all these years
Oh still crazy after all these years
Four in the morning
Crapped out
Yawning
Longing my life away
I'll never worry
Why should I?
It's all gonna fade
Now I sit by my window
And I watch the cars
I fear I'll do some damage
One fine day
But I would not be convicted
By a jury of my peers
Still crazy after all these years
Oh still crazy
Still crazy
Still crazy after all these years
Discussion and Analysis by Humphrey Percy, Chairman and Founder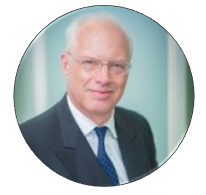 Click Here to Subscribe to the SGM-FX Newsletter