Those who doubt the precariousness of the situation on the Ukraine border should simply look at the following : US Treasury 10 Year now yielding 1.92% and EUR/USD 1.1320. GBP/EUR 1.2005. It remains to be seen how sanguine global equity markets are in the course of this week.
Those who have ordered one of the 4,000 luxury cars on board the burning cargo ship currently drifting off the Azores should not expect to receive their new motor any time soon. Firefighting efforts are hampered by the following: the lithium batteries which are burning fiercely cannot be put out with water; the weight of water pumped on to the burning ship threatens to sink it; the fire has made the ship unstable as weight has shifted. Accordingly the firefighters have no alternative but to proceed carefully and slowly. Meanwhile the cars continue to burn.
When it comes to substituting goods most of the UK supermarkets substitute goods between 39 and 49% of the time. Ordering online can be a bit of an adventure: Tesco is at the low end and Aldi at the top end of the substitution game, but it is Aldi that scores badly for some of its substitutions: cooking oil instead of milk and ice cream instead of fish fillets. Mind you, upmarket Waitrose managed to substitute tampons for shaving cream according to a recently released Which report.
With a population of 41 million, Ukraine is 1st in Europe when it comes to reserves of uranium ore, 2nd in Europe in titanium ore, manganese ore, iron ore and mercury ore reserves. Ukraine is an agricultural country-the largest in Europe of arable area-either number 1 or 2 globally for sunflower oil exports and barley production and produces enough food to feed 600 million people. In addition Ukraine is number 1 for ammonia production in Europe and number 2 in Europe for natural gas pipeline system capacity.
(December '63) Oh What a Night!
This day back in 1976 the Four Seasons reached Number 1 with this hit, their only one in the UK. Originally called the Four Lovers the band came from Newark, New Jersey USA and were formed originally in 1956. Here it is:
Oh, what a night
Late December back in sixty three
What a very special time for me
As I remember, what a night
Oh, what a night, you know I didn't even know her name
But I was never gonna be the same
What a lady, what a night
Oh, I, I got a funny feelin' when she walked in the room
And my, as I recall it ended much too soon
Oh what a night, hypnotizin' mesmerizing me
She was ev'rything I dreamed she'd be
Sweet surrender, what a night
I felt a rush like a rollin' ball of thunder
Spinnin' my head around and takin' my body under
Oh, what a night
Oh, I, I got a funny feelin' when she walked in the room
And my, as I recall it ended much too soon
Oh, what a night
Why'd it take so long to see the light?
Seemed so wrong, but now it seems so right
What a lady, what a night
Discussion and Analysis by Humphrey Percy, Chairman and Founder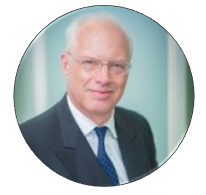 Click Here to Subscribe to the SGM-FX Newsletter