With news that some Russian forces were being withdrawn from the Ukrainian border, it was enough to send oil 3% lower with WTI down to $93 and 10 Year US Treasury Bond Yields up by 10bps to 2.03%. This was compounded by the US Producer Price Index adding support to the the case for greater Federal Reserve monetary tightening. EUR/USD 1.1340. GBP/USD 1.3550.
With the announcement that 32 branches of NatWest/RBS are to close, it is apparent that the distinction in the eyes of the customer between challenger banks and high street banks is edging inexorably closer, as without or with fewer branches, high street banks are largely dependent on their online/App quality. One of the flagship branches to be shuttered is Child and Co, the RBS private bank with much history and surely one of the most elegant buildings near the Law Courts at 1 Fleet Street, London. I am told that the lease is up and rather than renew, the NatWest powers that be have deemed it time to, well, call time. Doubtless and rightly the building will be born again as part of the hospitality industry as so many other old bank buildings have been.
Ok it's only anecdotal but if the thought police economists had been out and about in Mayfair, London W1 on Saturday with their clipboards , they would have believed that the UK retail sector was in more than rude health and not just because of St Valentine's Day looming.
Long queues outside most brands including Cartier and Louis Vuitton. Once inside LV the charming greeter with her clipboard smiled and said "1 hour 40 minutes" meaning that was the length of time before a shop assistant would be able to serve you- even if you knew exactly what you wanted and just wanted to pay. Obviously a clear cut case of: Over and Out-immediately!
The pop duo that was Wham released this Number One in 1985 unleashing a torrent of emotions from both girls and boys inspired by George Michael and Andrew Ridgeley whose stars burned brightly for a short time before they went their separate ways. Here is their 1984 smash hit Careless Whisper:
I feel so unsure
As I take your hand and lead you to the dance floor
As the music dies, something in your eyes
Calls to mind a silver screen
And all its sad good-byes
I'm never gonna dance again
Guilty feet have got no rhythm
Though it's easy to pretend
I know you're not a fool
Should've known better than to cheat a friend
And waste the chance that I'd been given
So I'm never gonna dance again
The way I danced with you
Time can never mend
The careless whispers of a good friend
To the heart and mind
Ignorance is kind
There's no comfort in the truth
Pain is all you'll find
I'm never gonna dance again
Guilty feet have got no rhythm
Though it's easy to pretend
I know you're not a fool
I should've known better than to cheat a friend
And waste the chance that I'd been given
So I'm never gonna dance again
The way I danced with you, ohh
Discussion and Analysis by Humphrey Percy, Chairman and Founder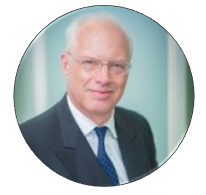 Click Here to Subscribe to the SGM-FX Newsletter