Oil firmer to $22 on the back of POTUS saying that he is expecting Russia and Saudi Arabia to reach agreement on both supplies and pricing soon. USD stronger. Equity markets remarkably stable on the back of horrible but expected US Unemployment figures with 6.65 million new claims. France is preparing a second stimulus package with the likely target to be the beleaguered French auto industry. GBP firm especially against ZAR, NZD and AUD.
Strong man Viktor Orban's win to rule Hungary by decree has backfired spectacularly sparking huge sell offs in the Hungarian Forint-HUF and forcing VO to perform a U turn as the EU are taking a keen interest which could lead not only to a suspension of EU voting rights but more importantly the cutting of the multiple billions that Hungary receives from the EU budget.
Last business day of the UK Tax Year
Today marks the last business day for the UK tax year, so for those of you affected by that, you only have a few more hours to take actions on investments, dividend payments and other financial matters where you do at least know what the current tax regime holds for the consequences of your decisions. Starting next week all around the world economies will be embarking on voyages in new tax environments where both the quantum and the timeframe for the repayment of the ginormous economic stimuli are unknown. All that is known is that in some shape or form there will be payback. A more cheerful consequence of all this is that there are some bargains on offer in the wine world if you know where to look online and of course …..you can get it delivered!
Shenzhen: The first city in China
Surely some mistake, it's Beijing you say? Not a bit of it Shenzhen came out yesterday with the reassuring news that it is indeed the first city in China to ban eating cats and dogs… USD v CNY at 7.10 unchanged but widespread relief in the companion pet world…in Shenzhen at least.
This may come as a surprise to you as it did to us to learn that the United Nations Food Agency has declared that March saw one of the largest falls in global food prices. This was down to two factors: first to a drop in demand as everyone was staying at home and second the dramatic fall in oil prices due to the economic slowdown. The prices in UK supermarkets are not just anecdotally higher but it is a fact that Tesco withdrew many of its offers two weeks ago and Sainsbury's soon followed suit. Waitrose just became (even) more expensive. So that means….with demand full or more than full and prices lower, supermarket shares are destined to vastly increase their profitability and consequently outperform.
Wishing you a healthy, happy and peaceful weekend!
Discussion and Analysis by Humphrey Percy, Chairman and Founder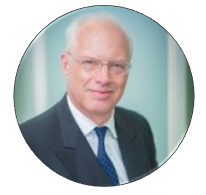 Click Here to Subscribe to the SGM-FX Newsletter