With US 10 Year treasury yields now at 1.96% and equity markets selling off sharply worldwide, not surprisingly USD stronger and EUR weaker: GBP/USD 1.3420 EUR/USD 1.1210. These moves left GBP/EUR unchanged at 1.1970 which reflects that EUR weakness. NYMEX WTI oil up at $94.60 and Gold up at $1,915. Wheat, Corn and Soya Beans unsurprisingly up sharply.
Postscript; Bitcoin fans who are always saying BTC is a modern thinking person's substitute for gold a bit quiet with BTC down 8.5%.
ESKOM had applied to increase its electricity tariffs by 20.50% but the SA energy regulator has cut that back to a still substantial 9.61%. Whether ESKOM had gone in high expecting as usual to be knocked back or whether this was the real increase required to prop up the struggling energy provider is unclear. ZAR weaker with USD/ZAR 15.33.
With all eyes on Russia and Ukraine, the news that the UK has expanded its visa offer to the adult children of eligible former residents of Hong Kong to apply independent of their parents went largely unremarked. Of the 3 million eligible prior to this move, only 88,000 applications had been received as at November. It remains to be seen whether this moves the dial on applicants for UK visas. USD/HKD 7.81.
Always reassuring to see that the luxury super yacht market steams on despite the week's political and economical events: popping up in my inbox is a Monaco based yacht available to charter, which at 93 metres provides a commanding presence and offers great views through its large windows. The cost for a week? EUR 1,470,000. Super.
This was the album that Phil Collins won best album for in 1986 at the Grammys. A number of hits on the album, but this was the stand out one in 1986 although as it happened his then wife called time and nixed it: One More Night:
One more night, one more night
I've been trying, oh so long to let you know
Let you know how I feel
And if I stumble, if I fall, just help me back
So I can make you see
Please give me one more night
Give me one more night
One more night
'Cause I can't wait forever
Give me just one more night
Ooh, just one more night
Oh, one more night
'Cause I can't wait forever
I've been sitting here so long, wasting time
Just staring at the phone
And I was wondering should I call you
Then I thought, maybe you're not alone
Please give me one more night
Give me just one more night
Oh, one more night
'Cause I can't wait forever
Have a Great Weekend!
Discussion and Analysis by Humphrey Percy, Chairman and Founder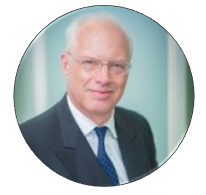 Click Here to Subscribe to the SGM-FX Newsletter