In case it passed you by, over the weekend the USA and China were in a spat over China's irresponsible action in launching a large rocket into space without considering where the block of metal might fall upon re-entry into the Earth's atmosphere. It could crash pretty much anywhere said the USA countered by China saying that it represented a reasonable risk as 70% of the Earth was made up of water. Just ask people living in West London under the flight path into London's Heathrow about reasonable risks: prior to pandemic frequency flights, blocks of frozen waste regularly fell into suburban gardens and sometimes worse still, the corpses of luckless stowaways released when the undercarriage was lowered. At 0224 GMT on Sunday morning Long March 5B Yao 2 did indeed plummet back to Earth landing west of the Maldives in the Indian Ocean thereby missing the Arabian peninsula no doubt to the relief of the Gulf States.
This is a key source of oil supply within the USA and as you may have read it has been frozen following a cyber attack and so called ransomware attack which involves hackers stopping the flow of oil until they are paid the ransom. The Colonial Pipeline is capable of sending up to 2.5 million barrels of oil per day from the Gulf of Mexico to South Carolina and a further 900,000 barrels a day to New York. Gasoline traders are looking for alternative shipping routes: there is another pipeline called Plantation, but its capacity is only 720,000 barrels a day, so the scramble is on to source surplus tanker shipping capacity to prevent the US industrial recovery faltering. Nymex's WTI was at just under $65 on Friday night and it remains to be seen whether markets are still as sanguine when they re-open today.
After 20 years, Wendy's has announced it is returning to the UK and will be taking on McDonalds and Burger King. Famous for their square shaped burgers, Wendy's will be bringing not only more choice to discerning UK burger monsters, but more importantly, UK jobs. 400 outlets are planned and with each of them employing 30 staff that adds up to 12,000 new jobs once the plan is executed. GBP unmoved on this breaking news at $1.3970 and EUR 1.1480 on Sunday night.
It was of course in 1966 on this day that Los Angeles nineteen sixties folk band The Mamas and the Papas were enjoying a hit with Monday Monday which basked for 3 weeks in the Number One spot. They sold over 40 million records worldwide and enjoyed 5 number one hits. Here, appropriately enough, is their hit, Monday Monday:
Monday, Monday
So good to me
Monday mornin'
It was all I hoped it would be
Oh Monday mornin'
Monday mornin' couldn't guarantee
That Monday evenin' you would still be here with me
Monday, Monday
Can't trust that day
Monday, Monday
Sometimes it just turns out that way
Oh, Monday mornin'
You gave me no warnin' of what was to be
Oh Monday, Monday
How could you leave and not take me?
Every other day (every other day)
Every other day
Every other day of the week is fine, yeah
But whenever Monday comes (but whenever Monday comes)
But whenever Monday comes
You can find me cryin' all of the time
Monday, Monday
So good to me
Monday mornin'
It was all I hoped it would be
But Monday mornin'
Monday mornin' couldn't guarantee
That Monday evenin' you would still be here with me
Every other day (every other day)
Every other day
Every other day of the week is fine, yeah
But whenever Monday comes (but whenever Monday comes)
But whenever Monday comes
You can find me cryin' all of the time
Discussion and Analysis by Humphrey Percy, Chairman and Founder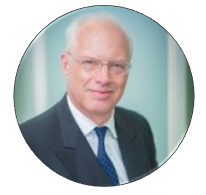 Click Here to Subscribe to the SGM-FX Newsletter