As we embark on the Year of the Rat, a very happy new year to our Chinese readers. Remy Cointreau is hoping that the coronavirus does not stop the huge Chinese drinking market from quaffing their cognac as well as The Botanist Gin and METAXA Greek brandy which also form part of the portfolio. With turnover of $ 1.2 Billion and profit of $150 Million and a worldwide market, this global brand founded in 1724 (for those of you who are interested) is naturally keen that its drinking customers celebrate with their brands even if those Remy Cointreau fans are unable to travel.
This month would have seen the King turn 85 if he had not headed to the recording studio in the sky in 1977 at the age of 42. During his 25 year music career he managed to sell 600 million records with 21 of his albums and 35 of his singles reaching #1. By the time he zipped himself into his jumpsuit at the end of his career he was able to command $1Million per show. However at the time of his death Elvis was only worth $5 Million or the equivalent of $20 Million today. Where did his money go? The answer is real estate, parties, drugs and hangers on, with his manager, the Colonel, taking the lion's share. Typically modest, Elvis Presley had the last word:
"I don't know anything about music. In my line you don't have to."
The country rather than the bird: lays claim to holding the title of tallest man in the world with Sultan Kosen measuring 251 cms or 8 Feet 2 Inches. This great height comes with disadvantages such as requiring crutches to move around due to the pressure on his joints, needing to have both his clothes and his bed specially made for him, struggling to find shoes for his 36 Cms or 14.4 Inch feet and the list goes on. Married to "petite" 175 Cms, Merve Dibo, they live in the south east Turkish city of Mardin.
Unfortunately this towering claim to fame has not prevented the Turkish Lira's decline in a fairly straight line from 2.35 to 5.90 versus the USD in the past 6 years.
Discussion and Analysis by Humphrey Percy, Chairman and Founder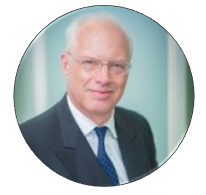 Click Here to Subscribe to the SGM-FX Newsletter