With the Bank of England expected to raise interest rates on Thursday by 75bps, the UK economy is stuttering beneath the weight of the sharpest set of rate rises in 33 years. If that is the correct treatment to crush inflation, it will have been worthwhile is the general belief, despite the impact on the economy. GBP/USD 1.1610 and GBP/EUR 1.1640.
Further analyst views over the weekend as to when the interest rate cycle in the US will peak and at what level-and by implication when the rest of the world can also breathe easier on their own rate cycles peaking. This time the market view was led by Goldman Sachs which has joined others in opining that 5% will do it and that the peak will be in March of next year. EUR/USD 0.9960
The ONS or Organisation for National Statistics in the UK makes for dry reading and latterly for depressing reading, but the analysts here at SGM-FX spent time over the weekend looking at which foodstuffs are at the very top of the tables for increases over the past year. The answer is Cooking Oil +65%, Pasta +50% and Tea +40%. The first two are rather more understandable than the third item but we have put that down primarily to Tea similar to all commodities being priced in USD plus the higher costs of transportation from the other side of the world.
Taking 116 stock markets since 1693 a somewhat surprising fact has been discovered by Professor Zhang of Nottingham University Business School in China: Halloween is a good time to invest in equities since returns in equities have out performed those in cash in winter months more often than not in the past 330 years. Those who have been watching their portfolios in technology stocks crater in the past few sessions will need strong nerves to press the buy button quite yet. USD/JPY 147.45.
A swoop by officials in Hong Kong has revealed just how big the drug smuggling between Asia and Australia has become with the discovery of 1.8 tonnes of liquid methamphetamine hidden in crates of coconut water. The wholesale value was put at USD 347 million but the street value once it had arrived in Australia's New South Wales would have been in excess of USD 1 billion. Scarcely surprising with this sort of statistic to learn that Australia has the highest rate of crystal meth addiction in the world. USD/AUD 1.5590.
It was this day in 1970 that singer heartthrob James Taylor went gold with this number. Renowned for constantly detailing his girlfriends and his feelings for them in his songs, we all knew he was constantly in love; we just thought that rather than with one of those girlfriends, he was in love with himself. Here it is:
Just yesterday mornin', they let me know you were gone
Suzanne, the plans they made put an end to you
I walked out this morning and I wrote down this song
I just can't remember who to send it to
I've seen fire and I've seen rain
I've seen sunny days that I thought would never end
I've seen lonely times when I could not find a friend
But I always thought that I'd see you again
Won't you look down upon me, Jesus?
You've got to help me make a stand
You've just got to see me through another day
My body's aching and my time is at hand
And I won't make it any other way
Oh, I've seen fire and I've seen rain
I've seen sunny days that I thought would never end
I've seen lonely times when I could not find a friend
But I always thought that I'd see you again
Discussion and Analysis by Humphrey Percy, Chairman and Founder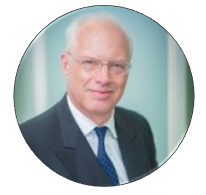 Click Here to Subscribe to the SGM-FX Newsletter