Not necessarily the right approach: look at penguins when they are on land (which is after all where we see them) whether it be Yellow eyed(New Zealand), Galapagos(Galapagos), Humboldt(Peru) or Fairy(Australia); all these species have adapted to different climates and environments which is quite something given that they are built like a thermos and waddle or wobble their way around. However once in water, where we only see them courtesy of David Attenborough and his imitators, they become completely different using their unwieldy on land feet as a rudder enabling them to make hairpin turns at over 50 kph. Their cousin the Emperor penguin can dive to over 500 metres and are the fastest underwater maneuverers and deepest divers of any bird.
Now turning to the currency equivalent of an underwater penguin (sometimes)……GBP!
GBP: versus the USD in the past 8 years GBP has declined by 18%, in the past 4 years it has declined by 11% and in the past year it has risen by 4%. However versus the EUR, GBP is flat over the past 8 years, has fallen 21% in the past 4 years and has risen 6% in the past year.
Like the penguin on land, these arbitrary observation points do not tell the whole story since in June 2014 GBP stood at USD 1.71 but at the same time at only EUR 0.80. So what all this tells us is that despite what has been written in the newspapers, GBP has hardly moved versus EUR in the past 8 years but in that period there have been times when it has moved extremely sharply which just underlines the need to set hedging levels and to put the requisite protection in place. As they say on TV when asking the tele-audience to vote: Our lines are open!
For residents of the UK this has different implications: 31/1/20 sees the deadline for filing on line self-assessment tax returns. For all fans of Scotch whisky worldwide, it means that they can indulge on Burns Night which is tomorrow, 25-01-20. But for those who have been glued to the multiple diet programs on TV channels at this time of year it marks the end of January "the most dismal month." For SGM-FX's Graham, it means that he is fast approaching the weigh in after a month of abstinence. Funnily enough Graham has been googling the Israeli Diet. What it lacks in variety is more than made up for by the results: this diet is guaranteed to lose a minimum of 13 pounds or 6 kilos in just 8 days. Here it is: Days 1-2: Apples. Days 3-4: Cheese. Days 5-6 Chicken. Days 7-8 Salad. Nothing else. No salad dressing nor mayo and defo only grilled plain chicken. Oh and it's very bad for you, so as a last week of January measure, just forget it. There has to be a better way! Meanwhile bring on the sausage, egg and bacon sandwiches, it's Friday!
Earlier this week when preparing to give a talk to a group of people in the world of Finance here in the City of London, I was reminded of the charming (charmless)President Lyndon B. Johnson or LBJ who was POTUS 1963-1969 and his take on this subject:
"Making a speech on economics is a bit like p#ssing down your leg. It seems hot to you but never to anyone else."
Ah well…….
Nice weekend!
Discussion and Analysis by Humphrey Percy, Chairman and Founder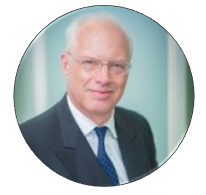 Click Here to Subscribe to the SGM-FX Newsletter