With the Japanese economy contracting in Q1 by an annualised 5.1%, the worry is that Japan is slipping back into recession defined as 2 straight quarters of negative growth given the lack of economic activity in Q2 on the back of the reduction in spending, slow vaccine rollout and a surprise reduction in capital expenditure. For the electronics industry the global chip shortage has hit hard and the availability of economic tools in the Bank of Japan's armoury to inject some life into the Japanese economy is looking threadbare. USD/JPY stood at 107.80 exactly a year ago and last night JPY was at 109.20 having strengthened to 103.70 in January this year. And that is in the context of a much weaker USD.
The tourist industry is a major staple of the Emirate's main commercial centre with shopping festivals and immense malls attracting visitors from all over Asia. Back in 2019 overseas visitors totalled 16.7 million and that number fell to 5.5 million in 2020.
This year the target is to preserve that level which is realistic given the collapse in visitor numbers from India. Other target markets for Dubai's tourist industry are Africa, CIS and Europe, but hopes are pinned on the delayed Expo 2020 which is scheduled to start in October this year and run until March 2022. Originally slated to bring in 11 million overseas visitors, that is looking optimistic, but no doubt if it does go ahead, it will provide a fillip to Dubai and the UAE.
Pret: it's going London Underground
This week has begun to revert to norm in terms of numbers of people on the Underground -at least at certain times. Yesterday morning the Circle Line was packed and when I reached Sloane Square at 1000 it was so crowded that it was a case of queuing to exit the platform.
The Pret A Manger index succeeds in keeping us gloomy about the lack of footfall in their London outlets, but maybe all those previous customers in the absence of the erstwhile Pret sandwich which was famous for its freshness, have simply declared a buyers strike. Pret, for those readers unaware of this, have elected to prepare their offerings centrally and distribute them to their (reduced) network. This has introduced the concept of the curly sandwich to SGM-FX's nearest Pret here in Eastcheap.
Back in 1990, Madonna had a hit with Vogue. A further example of Madonna relentlessly and successfully re-inventing herself, this time with a house song with disco influences. Selling more than 6 million copies and reaching Number One in 30 countries, Vogue is as good today as it was then:
What are you looking at?
Strike a pose
Strike a pose
Vogue (vogue, vogue)
Vogue (vogue, vogue)
Look around, everywhere you turn is heartache
It's everywhere that you go (look around)
You try everything you can to escape
The pain of life that you know (life that you know)
When all else fails and you long to be
Something better than you are today
I know a place where you can get away
It's called a dance floor
And here's what it's for, so
Come on, vogue (vogue)
Let your body move to the music (move to the music)
Hey, hey, hey
Come on, vogue (vogue)
Let your body go with the flow (go with the flow)
You know you can do it
All you need is your own imagination
So use it, that's what it's for (that's what it's for)
Go inside for your finest inspiration
Your dreams will open the door (open up the door)
It makes no difference if you're black or white
If you're a boy or a girl
If the music's pumping it will give you new life
You're a superstar
Yes, that's what you are, you know it
Discussion and Analysis by Humphrey Percy, Chairman and Founder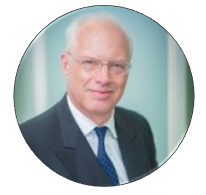 Click Here to Subscribe to the SGM-FX Newsletter