Markets in Europe are opening to the confirmation of Japan PM Abe's resignation on health grounds. USD/JPY was trading at 106.93 and rapidly fell to 106.07 as markets processed the news. While it was known that Abe was unwell, the fact that he has been PM since 2012 and he is Japan's longest serving PM ever has caused a more than usual ripple effect.
Net migration in the UK was 313,000 in the year to March which is the highest level since March 2016. So fears that the UK is closed to immigrants and the skills and contributions that they bring seems to be if not groundless, certainly not borne out by the trend. This number is arrived at by 715,000 moving to the UK for work or study and 403,000 leaving for other countries. GBP having a bumpy time having in the past 24 hours initially benefitted from a weak USD then being buffeted by the testimony of Fed Chairman, Jay Powell.
Europe's corporates have followed up June's 7% increase from June 2019 by a further 7% in July from a year earlier. Emergency credit, state guarantees and rock bottom rates on central bank lending have all allowed Europe's banks to pump out funding to non financial corporations. Household lending has been steady at 3% growth rates each month for the past 4 months with job guarantee schemes keeping unemployment and income losses lower than they would otherwise have been. The money supply measurement M3 has grown by 10.2% which is not a reflection of vibrant European business activity but rather the result of the European Central Bank printing record amounts of money.
This week while the rest of the world has been transfixed by the increasingly rancorous US  election, France has been tied up with the Sainte Marie La Mer story: for those who have managed to avoid it, France has been divided in opinion and poised on the edge of their sofas by the story of two gendarmes who told sunbathers to cover their toplessnesses in this little known resort near Perpignan. Was this an unreasonable assault on basic human rights etc?
New SGM-FX Client Desk joiner and keen stats man Harry Clynch has been delving into the European records of just how many ladies by country choose to sunbathe topless. And the answer is: 48% Spanish, 34% German and in third place with 22% the French madamoiselles. Seasoned connoisseur SGM-FX colleague Euan " Going topless is legal in the UK too" Maskell has of course visited the Cap d'Agde nudist resort which is 90 mins up the coast from Sainte Marie La Mer where it is de rigeur to bare all and furthermore there are no officious gendarmes to interfere.
Oooh la la!
Have a great weekend!
Discussion and Analysis by Humphrey Percy, Chairman and Founder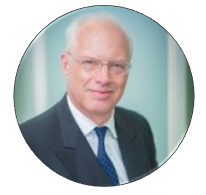 Click Here to Subscribe to the SGM-FX Newsletter