Japan
Big move by the Bank of Japan to adjust the central bank's yield curve control programme which had a disproportionate effect since it was unexpected. 10 year yields previously capped at 0.25% on Government Bonds will now have a new ceiling of 0.50%. Despite the BoJ's stating that this does not represent a sea change in policy, markets were unconvinced. The result was that the Japanese Yen strengthened sharply with the currency now 12% higher than it was at its low point of 150.13 on 20-10-22 USD/JPY 132.70.
Amazon
Cost concerns are spooking investors in Amazon and the shares are now down 50% on the year after a precipitous 12% fall in December. Inflationary impact on those costs together with fears that consumers will slow down on consumption which will reduce gross revenues considerably were highlighted when Amazon missed their earning forecast for Q3.
School Dinners
Leading the pack in price rises in the USA is the cost of school lunches which have increased by 254% between November 2021 and now. Airline fares are up by 36% and for those who have suffered the iniquities of international airline travel in 2022, the size of that increase will not be a surprise. Margarine and eggs are both up by almost 50%, but it is fuel oil up by 65% which is responsible for so much of a knock on effect on most products. US Lunchboxes look like getting lighter in 2023.
Twitter
Here's a seasonal puzzle: having paid USD 44 billion at a share price of USD 54.20 and appointed himself CEO or Chief Twit, Elon Musk has shed 50% of the staff, kept Twitter in the headlines pretty much every day and tightened up on working practices and thereby created efficiencies and economies. Anyone can buy the shares in the private market and Elon Musk is offering them at the same price that he paid for them ie USD 54.20. Just to further confuse investors, EM has held an online poll which he has promised to honour as to whether he should stay or step down. So far there is a clear step down majority. Some say that even if he does step down it will make zero difference as he is the major shareholder. The puzzle is this: will Twitter emerge stronger and better from all this turmoil and are the shares a buy or a must to avoid? The Clash in their 1981 hit, Should I Stay or Should I Go? nail the questions that both investors and also Elon Musk should be asking of themselves:
Darling, you've got to let me know
Should I stay or should I go?
If you say that you are mine
I'll be here till the end of time
So you got to let me know
Should I stay or should I go?
It's always tease, tease, tease
You're happy when I'm on my knees
One day is fine, the next is black
So if you want me off your back
Well, come on and let me know
Should I stay or should I go?
Should I stay or should I go now?
Should I stay or should I go now?
If I go there will be trouble
And if I stay it will be double
So come on and let me know
This indecision's bugging me
(Esta indecisión me molesta)
If you don't want me, set me free
(Si no me quieres, líbrame)
Exactly who I'm supposed to be?
(Digame que tengo ser)
Don't you know which clothes even fit me?
(¿Sabes que ropa me quedrá?)
Come on and let me know
(Pero que tienes que decir)
Should I cool it or should I blow?
(¿Me debo ir o quedarme?)
Split!
Soplo
¿Me enfrío o lo soplo?
Discussion and Analysis by Humphrey Percy, Chairman and Founder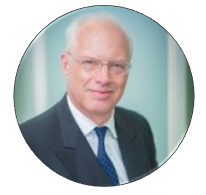 Click Here to Subscribe to the SGM-FX Newsletter