The EU Recovery Fund is a colossal EUR 750 Billion or USD 890 Million and a good slug-probably EUR 290 Million or USD 340 Million- is destined for Italy as being one of the hardest hit economies by Covid. The Italian optimists are excited at the prospect of spending on the crumbling transport infrastructure and the patchy at best internet coverage and energising the economy. The pessimists however are concerned at the spectre of a further addition to the Italian debt mountain when economic growth and productivity remain rather more as elusive ambitions. Pre-Covid the Italian economy had remained pretty much unchanged since the start of monetary union 20 years ago. Public debt stands at an eye watering EUR 2.5 Trillion or 158% of GDP-second highest in the EUR to Greece. Public spending has a chequered track record so the Bank of Italy's eyebrows will remain raised.
Travellers who simply cannot stand being grounded after all these months are signing up for flights that depart and land from the same airports. EVA of Taiwan and Japan's ANA are now joined by Qantas who are offering flights from Sydney that fly low over Uluru or Ayers Rock, the Great Barrier Reef and Sydney Harbour before touching down again at…Sydney. It is not only for cashflow reasons that these airlines are offering such flights: to keep pilots licenses current, they have to fly a minimum number of hours and regularly. However, while we are on the subject of money, for those in Australia who are interested, this flight costs A$787 or GBP445 Economy or A$3787 or GBP2140 up front. It's definitely struck a chord with Australians-the first flight sold out in 10 minutes!
With 31 charting hits in the Billboard 100 and 2 Number Ones Frankie Avalon is a great example of an entertainer who has successfully and repeatedly re-invented himself in his long career. Here is a bit of his Feb 1959 Number One, Venus:
Hey, Venus, oh, Venus
Venus, if you will
Please send a little girl for me to thrill
A girl who wants my kisses and my arms
A girl with all the charms of you
Venus, make her fair
A lovely girl with sunlight in her hair
And take the brightest stars up in the skies
And place them in her eyes for me
Venus, goddess of love that you are
Surely the things I ask
Can't be too great a task
Venus, if you do
I promise that I always will be true
I'll give her all the love I have to give
As long as we both shall live
As we head towards the weekend, spare a thought for (almost) new SGM-FX Client Desk staffer, Edwin Holland fresh from University of Manchester and whose commitment to the world of foreign currencies is looking promising: last Friday after end of week drinks, Edwin somewhat over refreshed remained in the City until 0530 Saturday. Some of his colleagues believed that he was monitoring moves in international markets, others thought it might be more to do with having lost most of his belongings including his wallet while sampling the delights of The Bunch of Grapes in Leadenhall Market and needing to wait until the Northern Line re-opened at 0537. Shame on you cynics!
Nice weekend everybody!
Discussion and Analysis by Humphrey Percy, Chairman and Founder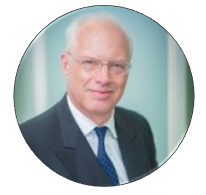 Click Here to Subscribe to the SGM-FX Newsletter