The Italian coalition government is facing collapse due to coalition member the 5 Star movement removing its support yesterday afternoon. That meant that Pm Mario Draghi had to follow the well worn route of all Italian PMs( 10 since 2000 if you are wondering) to the door of the President to ask him to resolve the crisis. Given that Silvio Berlusconi was PM twice since 2000 for a total of more than 8 years, it will give you some idea of the lack of longevity of incumbents. The longest serving Italian PM was of course Benito Mussolini who managed more than 20 years, but that was at a different time and in a wholly different political climate. The reason that Italian government bond markets sold off sharply yesterday was that Mario Draghi was the single greatest factor that the market was depending on for dealing with the immense Italian debt mountain and rising Euro interest rates. The other issue is that political stability and credibility in Italy is a requirement for Italy to access multi billion Euro funding from the EU. Stand by for an autumn election in Italy. EUR/USD 0.9960 says it all.
Well that's telling London Heathrow in response to the demand to airlines to stop selling tickets and to cancel flights with only 36 hours notice: a succinct No from Emirates. Unclear quite what that means apart from the obvious that Emirates along with other large airlines is furious and there is a huge row going on with LHR management. The Airbus 380 takes between 525 and a max of 853 passengers, so it is not easily parked and connected to jetties allowing passengers to disembark before they are processed through Immigration and collect their baggage. On the face of it, the cap looks like a spectacular own goal by LHR and flies in the face of the often repeated line:" Britain is open for business." Especially if you have to add: " Provided you fly to Schiphol, take a taxi to Amsterdam, catch the Eurostar and add about 6 hours to your journey." GBP/EUR 1.1820
If your eyes have glazed over as you have skim read the account of Elon Musk pulling out of his agreed deal to acquire Twitter, maybe these numbers will give you an idea of quite what a big deal it is for shareholders, the Board and not least Elon Musk. Not to mention of course, our learned friends. There are 839 million Twitter shares in issue and ignoring the 9% owned by Elon Musk or 75.5 million that means there are 763.5 million shares that he bid USD 54.20 for. The price last night was USD 36.75 or USD 17.45 per share less. That translates as USD 13.3 billion which those Shareholders and the Board are claiming that Elon Musk must make good. Much has been written about the USD 1 billion that Elon Musk must pay if he walks away from the deal, but that is of course both relatively (!) cheap and part of his calculation versus the USD 13.3 billion that he may be on the hook for in the event that he has to stump up for what the Board are accusing him of making a "joke" bid and misleading the market.
Australian Buy Now Pay Later credit provider Zip Co is off loading its UK operation just a year after launch presumably due to a failure to gain traction with new customers which had to be primarily taken from its competitors. GBP/AUD 1.7605
This day in 1989 more than 200,000 people poured into Venice, a town of just 83,000 people. The occasion? Pink Floyd were playing a concert on a floating stage in the Venice lagoon on an occasion that was dubbed "The Night of Wonders." While not that lucrative for the band-they performed for free-the concert of course generated huge earnings for Venice being beamed on TV live to 12 countries; the concert proved rather more costly for the Mayor and the entire council who were forced to resign given the outcry from those concerned about the ecological damage of all those concert goers plus the mega decibel music to the crumbling town. The song was of course dedicated to Syd Barrett who was the founder of the band and who bowed out early from the group in 1968 due to mental illness brought on by his over indulgence in LSD.
Remember when you were young?
You shone like the sun
Shine on you crazy diamond!
Now there's a look in your eyes
Like black holes in the sky
Shine on you crazy diamond!
You were caught on the cross fire of childhood and stardom
Blown on the steel breeze
Come on, you target for faraway laughter
Come on, you stranger, you legend, you martyr, and shine!
You reached for the secret too soon
You cried for the moon
Shine on you crazy diamond!
Threatened by shadows at night
And exposed in the light
Shine on you crazy diamond!
Well you wore out your welcome with random precision
Rode on the steel breeze
Come on you raver, you seer of visions
Come on you painter, you piper, you prisoner, and shine!
Nobody knows where you are, how near or how far
Shine on you crazy diamond
Pile on many more layers and I'll be joining you there
Shine on you crazy diamond
And we'll bask in the shadow of yesterday's triumph, and sail on the steel breeze
Come on you boy child, you winner and loser
Come on you miner for truth and delusion, and shine!
Have a Great Weekend!
Discussion and Analysis by Humphrey Percy, Chairman and Founder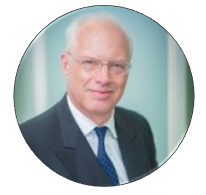 Click Here to Subscribe to the SGM-FX Newsletter