As of last week, Italy's multi party cabinet were at odds and unable to agree on the terms of the funding from the EU. Then on Saturday PM Mario Draghi, no stranger to last minute brinkmanship, made a call to Ursula von der Leyen and hey presto: EUR 220 Billion(USD 266 Billion) agreed and Italy is good to go with a long listed program of infrastructure, digitisation, ecological, health, education and research projects. Cynics would say that this long list will make accountability hard to pin down on Italy and its track record does not inspire confidence. Others will say that the EU is still unconvinced that Italy has really accepted that significant public administration, tax and justice system reforms need to be implemented as conditions of the funding. Realists will say only that Italy is insufficiently productive and its finances are now even more stretched at a time of historically low interest rates. EUR/USD insouciant at a whisker under 1.21.
Over the weekend, POTUS Joe Biden has added another title to his already bulging portfolio: that of Robin Hood. The President's tax reforms are aimed at taking from the rich and giving to the poor. As it was in 12th Century Britain, this is popular in 21st Century USA and 62% of the electorate back the draft proposals-more detail is to be published this week. The gap between the wealthy and the rest in the USA has been steadily increasing and the rate of that increase is accelerating, so it is hardly surprising that the majority back these much higher tax proposals.
Cheery news from the CEO of Thomas Cook who said yesterday that he was confident that post May 17, Brits at least which means EU and others too would be able to travel to Southern Europe for their holidays. While it is still up in the air (or actually not, in the case of the airlines) as the head of a travel firm, not surprisingly he has to keep his clients and his investors and bankers all up beat on that. At 45p the Thomas Cook is double what it was 6 months ago and….half what it was pre-pandemic.
Formed in 1966 and still going. perhaps best known for Aquarius/Let the Sunshine In from the hit musical Hair which went Gold this week in 1969. You had to be there to appreciate all of the scenery, but here's a flavour from Hair…
When the moon is in the Seventh House
And Jupiter aligns with Mars
Then peace will guide the planets
And love will steer the stars
This is the dawning of the age of Aquarius
Age of Aquarius
Aquarius
Aquarius
Harmony and understanding
Sympathy and trust abounding
No more falsehoods or derisions
Golden living dreams of visions
Mystic crystal revelation
And the mind's true liberation
Aquarius
Aquarius
When the moon is in the Seventh House
And Jupiter aligns with Mars
Then peace will guide the planets
And love will steer the stars
This is the dawning of the age of Aquarius
Age of Aquarius
Aquarius
Aquarius
Aquarius
Aquarius
Let the sunshine, let the sunshine in, the sunshine in
Let the sunshine, let the sunshine in, the sunshine in
Let the sunshine, let the sunshine in,…
Discussion and Analysis by Humphrey Percy, Chairman and Founder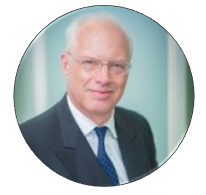 Click Here to Subscribe to the SGM-FX Newsletter