Traditionally, Italian Government Bonds BTP's have been volatile and often de-linked in their movements with the benchmark German Government Bonds. Interestingly this has changed markedly for 3 reasons in the past months: first the ECB bond buying programme, second the European post pandemic EUR800 billion fund of which EUR200 billion is going to Italy in grants and loans and last the appointment of Mario Draghi with all his ECB credentials as Prime Minister. All of this has made the vocal and anti European and Euro lobby in Italy much quieter. Before declaring victory, Italy is mindful that its debt to GDP ratio of 180% needs work, but markets have been cheered and the Italy premium to Germany is down to 100 basis points. Last but not least the correlation of Italy to Germany which had slumped to 0.4 prior to this year is back to 0.8.
EUR/USD 1.1815.
Yesterday's rise of 0.9% in June on top of the May 0.5% increase in CPI reflects a stronger recovery than was certainly expected by the market that had pencilled in 0.5% for June. The inoculation programme plus low interest rates plus the $6 trillion pandemic relief measures has sent prices sharply higher and strained the supply chain as consumer confidence has returned which in turn adds further fuel to the price rises. The rise of 5.4% in the year to June 30 is the strongest rise since 2008. The global semi conductor shortage has been responsible for price rises in cars and trucks which has been the main culprit for the CPI increase.
The International Energy Agency or IEA yesterday warned that markets need to brace themselves for higher oil prices and more volatility unless OPEC can agree that oil supplies can be increased as the economic recovery continues. With oil inventories low and OPEC+ remaining in disagreement, the seemingly extreme forecasts of oil reaching $100 do not now seem so outlandish. WTI at $73.83 for now.
It was this day in 1979 that the wonderful American singer Donna Summer known as the Queen of Disco had not one but two hits in the Charts with Bad Girls and Hot Stuff. Here is Hot Stuff which most had us throwing shapes of varying quality on club dance floors in 1979:
Sittin' here eatin' my heart out waitin'
Waitin' for some lover to call
Dialed about a thousand numbers lately
Almost rang the phone off the wall
Lookin' for some hot stuff, baby, this evenin'
I need some hot stuff, baby, tonight
I want some hot stuff, baby, this evenin'
Gotta have some hot stuff
Gotta have some love tonight
Hot stuff
Baby, baby
Baby, baby (tonight)
I need hot stuff
Baby, baby
Baby, baby (tonight)
I want some hot stuff
Baby, baby
Baby, baby (tonight)
I need hot stuff
Baby, baby
Baby, baby (tonight)
Discussion and Analysis by Humphrey Percy, Chairman and Founder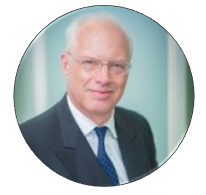 Click Here to Subscribe to the SGM-FX Newsletter