A survey recently undertaken in the USA found that both market professionals and also retail investors when polled, by a significant majority responded that they were not concerned about inflation. Without wishing to rain on that particular parade, we should all remember that only approximately half of the population have any experience of inflation. Apart from increasing productivity or raising taxes, the historic remedy for governments looking to reduce debt has been to inflate their way out. While there has been a barely imperceptible increase in inflation in the past year, it is nothing in comparison to the 1970's when oil stood at $3.56 in 1973 and reached $39.50 in 1980. An equivalent move in the 2020's would see oil go to $320 and no-one is anticipating that-thank goodness. However as markets look hopefully for signs of an uptick in inflation, for the other half of the population that do have first hand experience of inflation, it is with some trepidation. UK Inflation stands at 0.5% and in both the USA and the EU it is pretty much the same.
The RSA Treasury is seeking to raise ZAR 40 Billion (USD 2.73 Billion) over 3 years by increasing the country's income tax rates, but due to the loss of skilled and high earning workers who have migrated overseas, this is looking unlikely-good news in some ways for tax payers, but the less good news for the country is that the tax base is too small for the amount of debt that has been incurred.
Tensions rose again over the weekend with Taiwan scrambling planes to intercept Chinese fighters that once again invaded its airspace. In addition to the US presence in the area, France separately dispatched an aircraft carrier to the South China Sea for exercises. Unkind suggestions were made that this was to distract from France's fascination with President Macron's waistline-he is reported as having increased his previously sylphlike profile from 73 kg by at least 10%. EUR unmoved and trading at USD 1.2120.
Singer, songwriter, musician and record producer, James Blunt has demonstrated great success in his career from his start as an army officer together with a wide selection of sporting interests. As he enjoys his 47th birthday today, he can reflect on all that plus the no small feat of selling more than 20 million records. Here is one of his best:
My life is brilliant
My life is brilliant
My love is pure
I saw an angel
Of that I'm sure
She smiled at me on the subway
She was with another man
But I won't lose no sleep on that
'Cause I've got a plan
You're beautiful
You're beautiful
You're beautiful, it's true
I saw your face in a crowded place
And I don't know what to do
'Cause I'll never be with you
Yes, she caught my eye
As we walked on by
She could see from my face that I was
Fucking high
And I don't think that I'll see her again
But we shared a moment that will last 'til the end
You're beautiful
You're beautiful
You're beautiful, it's true
I saw your face in a crowded place
And I don't know what to do
'Cause I'll never be with you
Discussion and Analysis by Humphrey Percy, Chairman and Founder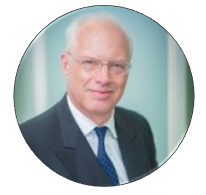 Click Here to Subscribe to the SGM-FX Newsletter