Inflation Nutters (both sides of the pond)
This was the term which ex Bank of England Governor Mervyn King gave to those who fretted and vocalized their conviction concern that inflation was lurking behind every economic rock when Governor now Lord King was in office between 2003 and 2013. In fact he was of course right and they were (then) wrong.
Now the dwindling and largely forgotten band of inflation nutter brothers are once again on manoeuvres as US inflation reached 2.6% in March. Fed Chair Jay Powell is sticking to his temporary blip message, but U.S. Treasury Secretary Janet Yellen either did not read the memo or did not agree as she has warned of her inflation concerns and markets have taken note. With respect to the U.K. the thinking goes that aside from Chancellor Rishi Sunak's economic stimuli, what happens in the USA will always come to the U.K. Capital Economics are forecasting inflation rising to 1.5% in the next Quarter and to 2% by end 2021. One key component of the RPI is of course petrol or diesel. LockDown 2 with reduced demand saw petrol down to GBP1.06 or at the time USD1.43 or EUR1.16. Now it is back to GBP1.30 or USD1.80 or EUR1.50. Which is an increase in domestic terms, of 22% in USD of 25% or in EUR of 29%. As every British student of economics knows, the UK produces a reducing proportion of its oil requirements; most of the UK's oil is imported from Norway and next largest is the USA. So the inflationary impact of the increase in petrol/diesel prices on the Consumer price Index as the UK returns to work will be significant.
Gold bugs had a spring in their step yesterday as gold went through the (to them) significant psychological level of $1800. Before getting overly excited on January 5 it stood at $1951. Having flirted with below the then psychological level below $1700 on March 30, it has not been a particularly exciting index this year after its move up in 2020 to $2070. More noteworthy is the copper/gold ratio which has moved up inexorably throughout this year. Market watchers are fixated on this ratio because it has a strong correlation with the 10 year US Treasury Yield which currently stands at 1.6% but….the ratio is pointing to that moving up to 2.4% by September 2021.
Germany employs 260,000 workers in its car industry and IG Metall the most powerful union in Germany has warned that the industry faces a crisis. This is due to battery driven cars requiring fewer workers because they have….fewer parts. IG Metall want a large investment in re-training those surplus workers. The numbers are large: 175,000 jobs at risk in the next 4 years and with only 73,000 due to retire by then, that means 100,000 out of work.
This day back in 1968 Bluesology keyboard player, Reginald Dwight was journeying back home on a plane with the rest of the band. The horn player was named Elton Dean and the lead singer, Long John Baldry. Asked if they minded that he took part of their names, they agreed and Elton John stepped off the plane.
Two years later in 1970, Elton John had his first hit with Your Song and here it is:
It's a little bit funny
This feeling inside
I'm not one of those who can easily hide
I don't have much money, but boy if I did
I'd buy a big house where we both could live
If I was a sculptor, ha
But then again, no
Or a man who makes potions in a traveling show
I know it's not much, but it's the best I can do
My gift is my song, and this one's for you
And you can tell everybody
This is your song
It may be quite simple, but now that it's done
I hope you don't mind
I hope you don't mind
That I put down in the words
How wonderful life is while you're in the world
I sat on the roof and kicked off the moss
Well a few of the verses, well they've got me quite cross
But the sun's been quite kind
While I wrote this song
It's for people like you that keep it turned on
So excuse me forgetting
But these things I do
You see I've forgotten, if they're green or they're blue
Anyway the thing is, what I really mean
Yours are the sweetest eyes I've ever seen
And you can tell everybody
This is the song
It may be quite simple, but now that it's done
I hope you don't mind
I hope you don't mind
That I put down in the words
How wonderful life is while you're in the world
Have a Great weekend!
Discussion and Analysis by Humphrey Percy, Chairman and Founder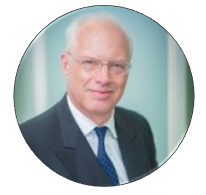 Click Here to Subscribe to the SGM-FX Newsletter