Hydrogen: it's back and this time it's different…and it's green
Older readers will recall the Zepellin, Hindenburg that unfortunately exploded on May 6 1937 in New Jersey killing 36 of the 97 passengers. Now hydrogen filled airships are making a come back as firstly they are green and secondly due to improvements in technology they can be manufactured to carry extremely heavy payloads (safely) and, most interestingly, more efficiently and more quickly than ocean going freight ships. Until now for instance large turbine blades for wind farms have to be shipped and then, in the case of on land wind farms, have to be transported by road to the sites. Now they can be flown from point to point by these large airships. Lockheed Martin have designed and built the LHM-1 which can carry 21 tons and 19 passengers. A UK company named Varialift is designing an airship capable of carrying 250 tons and another already has an airship with a payload of 60 tons. The figures for comparative transportation times are instructive: Washington DC to Lisbon: 6092kms and 11-13 days by sea or 4 days by airship. Tokyo to Los Angeles 9138 kms and 18-22 days by sea or 4 days by airship. With more than 10,000 windfarms due to be built globally, this is only one area of significant demand for this form of transport.
All this Zeppelin talk has made me unable to resist an excerpt from Led Zeppelin's finest song: Stairway to Heaven(1971):
There's a lady who's sure all that glitters is gold
And she's buying a stairway to heaven
All together now, and she's buying a stairway to heaven
When she gets there she knows, if those stores are all closed
With a word she can get what she came for
All together now, with a word she can get what she came for
Ooh and it makes me wonder
(How does it affect you blokes?) Ooh and it makes us wonder
(That's interesting that, yeah)
There's a sign on the wall, but she wants to be sure
'cause you know words sometimes have two meanings
All together now, 'cause you know words sometimes have two meanings
(A lot of words have two meanings
Um, like in this song the word to buy
Buying a stairway to heaven……………….
Jimmy Page and Robert Plant have earned USD 560M from this song alone ….and still counting!
New Year resolution gym madness
Me to my trainer (proudly): " Yesterday I did 200 sit ups"
Trainer to me (dismissively): " Mike Tyson used to do 2,500 sit ups every day."
Mike Tyson competed for 20 years, was the undisputed champion of the world, earned more than USD 300M and now at the age of 53 is worth USD3M having been declared bankrupt in 2003.
Bet he can still do more press ups than me though!
Nice weekend!
Discussion and Analysis by Humphrey Percy, Chairman and Founder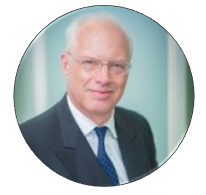 Click Here to Subscribe to the SGM-FX Newsletter