In London today is of course the late summer bank holiday. In the USA it is both National Eat Outside Day and National Bacon Day and yesterday was National Toasted Marshmallow Day. These are new kinds of celebrations for most non Americans but as non historical or religious based are at least easily understood.
SGM-FX is unable to enjoy a bacon sandwich outside today ( bacon sandwich provider of choice Birleys off Fenchurch Street remains shuttered) but while hungry for the return of Birleys, SGM-FX is ready and open for business with 41 Eastcheap manned and watchful.
EUR remains strong at 1.19 versus USD and USD weaker after the initial reaction to PM Abe's resignation news versus JPY at 105.30. GBP remains a beneficiary versus USD and EUR enjoying its best levels for two months.
South Africa: Cape Town Table Mountain
Pretty scenes of Table Mountain covered in snow on Saturday although the mountain is shut to visitors due to slippery conditions. SA Consumer Price Inflation at 4.2% warming up as restrictions on the SA economy are lifted and will soon melt that snow except maybe at the very top of Table Mountain for a few more weeks. ZAR strengthened to 16.60 versus USD its best level since June 10.
Discussion and Analysis by Humphrey Percy, Chairman and Founder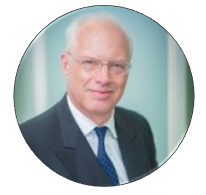 Click Here to Subscribe to the SGM-FX Newsletter